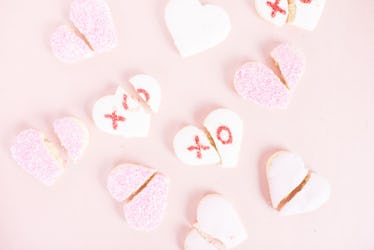 15 Women Share Their Best Remedies For A Broken Heart & They're So Helpful
Experiencing your first real, truly devastating breakup can be a daunting task. Who knew it was possible to be this incredibly sad? Will it ever get any better? How will you ever be able to live your life without this other person in it? How are you ever supposed to overcome this immense pain? There's no one easy recipe for how to heal a broken heart but, fortunately for us, heartbreak is something that's been around for a very long time. You're not the first person to have your heart broken, nor will you be the last.
As a result of this immense history behind heartbreak, plenty of women have survived it, moved on, and gained wisdom in the process. Luckily, a few of those women shared their best tips for overcoming a broken heart in a recent Reddit AskWomen thread and I've got their life-changing pearls of wisdom here for you. Read along and get ready to heal.