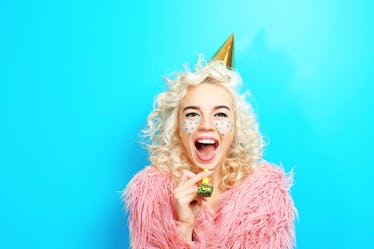 If You're Obsessed With Your Birthday, These Memes Will Speak To Your Soul
Birthdays are meant to be celebrated to the fullest. I mean, who wouldn't want to announce to the entire world, so that it's crystal clear, that this special day revolves exclusively around you? Plus, your birthday is a day dedicated to eating confetti cupcakes in a cute AF glittery dress, while being surrounded by all of your favorite people. What more could you ask for? It really is the perfect day from start to finish, and if you're obsessed with your birthday just as much as I am, you'll be saying, "same" when you see these hilariously relatable memes.
Honestly, bless whoever invented the Internet meme. They have made expressing our millions of feelings on social media so much easier with just one simple pic. All you have to do is share, and right away, your friends will know exactly what you're thinking. Not only will these nine memes get across that your birthday is a very important celebration to you, but they'll also provide a good laugh to everyone who sees them. It's time to share on social media, chuckle to yourself, and get right back to partying. It's your birthday, and there are presents and cake waiting for you.