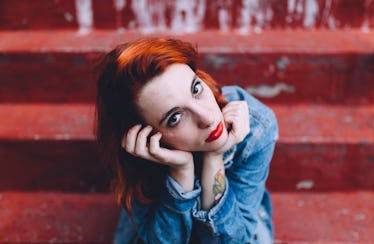 If You're Bored AF With Your 20s, These Are 7 Things You Should Change ASAP
Falling into the same daily routine in your 20s can be all too relatable. It makes sense to rely on a schedule to keep yourself in check with the endless responsibilities of adulting — but that scheduled way of life can get really bland, real fast. If you're bored in your 20s, consider making a few key adjustments that'll bring essential zest back into your world.
Having a handle on your 20s is something you deserve a gold star for. The whole decade brings on a rollercoaster of emotions. You might feel like you've lost yourself a bit, because you're doing what you think your 20s should consist of. If that's the case, you should ditch the rule book and revamp your routine a bit.
Your 20s requires a lot of multitasking. You need to keep one hand at the pulse of your responsibilities, but the other one needs to be fist pumping victoriously through the decade. This time in your life won't last forever, so you should start making the most of it.
When it comes down to it, it's all about balance. Kick those boring vibes to the curb by making a few simple changes in your life.