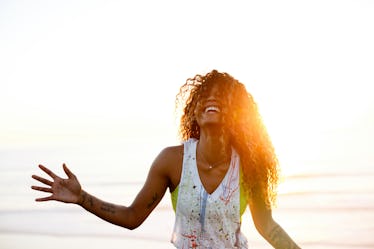 These 10 Fears Could Be Stopping You From Living Your Best Life In Your 20s
Living your best life isn't something you learn straight from the get-go. Everyone will acquire fulfillment differently, and in your 20s, there's so much that could be holding you back from it. Managing adulting can make you stray from your path of happiness, but those fears you have in your 20s are mostly the culprits.
Fear doesn't do anything but keep us from doing things that we really want to do, but are too nervous about the outcome. Fear has a way of toying with our uncertainty about the unforeseeable future. Conquering these fears will not only make you a much stronger person, but it will allow you to victoriously claim every chance of self-growth that's available to you in your 20s.
The first step is identifying what these fears are. They vary, but can be generalized so well that you're likely to pinpoint them to a behavior or situation in your life when those fears were all too real. The not-so-obvious beauty that comes along with your fears though, is how much you gain by getting over them. You shed them, but you gain so much more. So, if living your best life hasn't yet peaked during your 20s just yet, you may be harboring some fears that are holding you back.