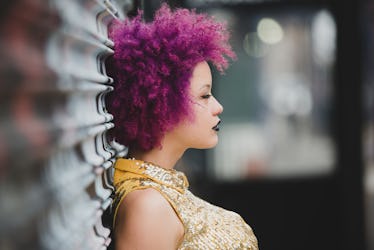 Why It's Totally OK To Not Have A Game Plan In Your 20s & Just Wing It
One of the worst questions you are faced with in your 20s is: What is your 10-year plan? It's like people expect you to hand over a detailed map of your destiny when you reach a new decade in your life, and want you to be able to elaborate your coordinates to them. Having a game plan for your life is great (yay, you!) but not having a game plan in your 20s is OK because everyone's path and outlook is different.
It sort of started in high school — the idea that you already needed to be pinpointing your next steps the second you received that diploma. In college, it doesn't get any better. Everyone is seemingly in a race for that dream job, but no one is really moving or going on just yet. All of these outside factors can be confusing and misleading. You don't need to have your entire elite game plan jotted down in your journal and reference it every single day.
Things are constantly changing, including you — so how can you dedicate your life to an unforeseeable future? You will continuously hear otherwise, but you've gotta stay true to yourself and your life's journey. If you don't have a game plan in your 20s, you aren't falling behind or being negligent to your adulthood. It's all good, fam — and you'd be wise to consider the bigger picture behind not having a game plan.