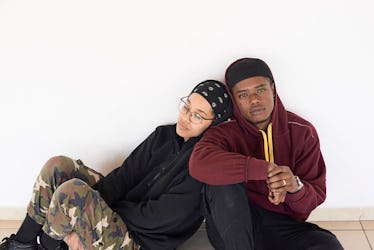 Here's How To Smooth Things Out If You're Bickering With Your Partner Too Frequently
I knew my friends' marriage was just about over when their occasional disagreements turned into constant bickering and passive-aggressive jabs. They used to tease each other and show occasional frustration, but toward the end, it never stopped. It had turned nasty and toxic and reminded me of exactly what I did not want in my own relationship. The good news is that both of these people have gone on to find new, happier relationships since. Still, I question, did it have to end this way? Can you turn things around when you're bickering with your partner more often? Or is it really something to worry about? After all, most couples bicker from time to time.
According to Dr. Gary Brown, a prominent relationship therapist in Los Angeles, if the frequency or tone of your bickering changes, it need to be addressed ASAP. "Even in the very best of relationships, there are going to be disagreements from time to time," Dr. Brown tells Elite Daily. "If, however, you find that you and your partner are bickering more frequently then, it says that your relationship has moved into an unhealthy phase that you will want to get out of." Dr. Brown warns that, if left unchecked, these patterns can become habits, which can get ugly — fast. "If you don't find ways to stop this downward spiral of constantly fighting, you run the very real risk of creating a high-conflict and toxic relationship," he explains." Even if the relationship lasts over time, it will very likely be highly unfulfilling." However, it doesn't have to end up that way. Here is how the experts say to get in front of the problem if you and your partner have started bickering more frequently.