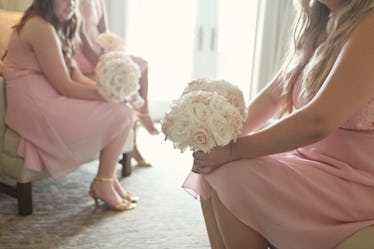 5 Important Things To Remember When You're Always A Bridesmaid & Never A Bride
Figuring out life and embracing all it has to offer can be difficult at times. For some reason, all of the movies and TV shows we watched growing up make it look so simple. The characters grew up, everything fell into place, and that's that. Sure, there may have been a small bump or two in the road for our protagonist, but for the most part, it was smooth sailing. Some of us assume landing the dream job and getting married is in our future. That may be the case, but in the real world, everything doesn't always go according to how we initially envisioned it. If you're familiar with the phrase, "always a bridesmaid and never a bride," you're not alone.
When it comes down to it, you really can't plan out when you're going to meet your forever person. It's not a race, and there shouldn't be a ticking clock on what age you need to find your soulmate by. To be honest, in my opinion, you're actually pretty darn lucky for being the bridesmaid. There are a million things you can do that you might not be able to if the roles were switched.
If another friend's wedding is rolling around, and you're starting to get down in the dumps, stop right there. Just take these five reasons for advice. To singleness!