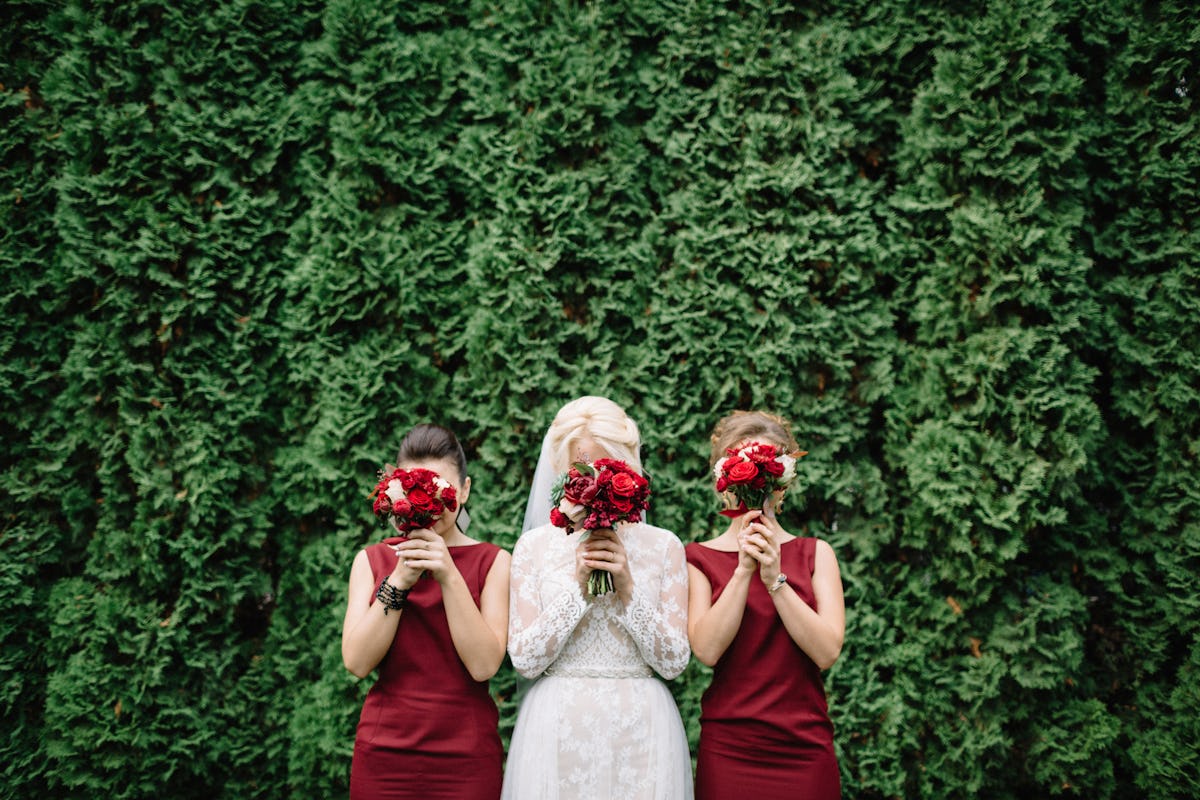 8 Things I Really Wish I Knew Before Choosing My Bridesmaids
When I got engaged, I wasn't so much nervous that my entire life was about to change, but rather, I was frantically trying to decide which ladies would be helping me get there. The bride tribe is a big deal, and I knew that my handful of ladies would consist of women I couldn't see myself welcoming a new chapter of life without. Ultimately, I still go back and forth about the things I wish I knew before choosing my bridesmaids, because a bit more peace of mind is always a lovely thing to have.
I was so happy about the choices I made for my bridal party, though. While my mind was consistently going to war over the little things, they were always there to wave the white flag, and knew just what to do to get me to calm TF down. Honestly, your ladies aren't just there to wear those dresses you always envisioned your tribe in. They are there to help you embrace the vision of your special day and provide unmatched emotional and mental support.
Getting married can really be stressful, especially when you just want things to go smoothly. I loved my tribe. Looking back, there would only be a few things I'd adjust during this amazing part of my life with my girls. Oh, my husband was a pretty cool part of it, too.