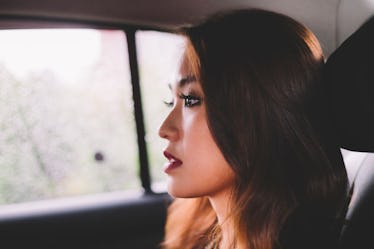 Here's What It Means If Your SO Wants To Stop Dating This Summer
Tell me if this sounds familiar: With summer coming, you've already started imagining all the warm weather adventures you and your SO will get up to. You're thinking trips to the beach, romantic dinners at outdoor venues, and maybe even a getaway or two. Then, seemingly out of nowhere, bae drops the bomb that they want to separate for the season. Enter: Panic. What does it even mean if your partner wants to take a break over the summer? Are you over, for good?
According to Trina Leckie, breakup coach and host of the Breakup BOOST podcast, it's not exactly uncommon for people to want to pause the relationship in the summer, but it does offer some insight into just how seriously they're taking the relationship in general. "I would say this is common for people who aren't looking for anything serious and are kind of all over the map when it comes to dating," she tells Elite Daily.
Erica Gordon, millennial dating expert, founder of The Babe Report, and author of Aren't You Glad You Read This?, seconds this opinion. "Taking a break is not normal if it's true love," she tells Elite Daily. It all comes down to immaturity and getting caught up in the "paradox of choice." Gordon explains this as "unwittingly discarding a prize possession for the opportunity to explore other options. These people usually regret allowing the illusion of choice to sabotage what they had with someone amazing."
Ultimately, does someone wanting to take a seasonal hiatus from their relationship always mean they want to explore their options? Relationship experts say it's a little more complicated than that. Here's what they explain this request from your SO could mean — and what to do about it.