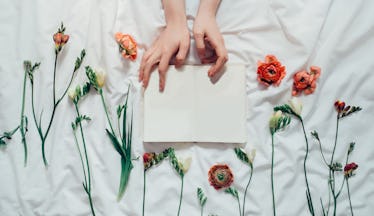 If You're Used To Good Morning Texts From Your Ex, Try These 7 Habits Instead
One of the hardest parts of a breakup is adjusting to your ex's absence in numerous areas of your life. Morning and nighttime can be especially difficult because you may have spent a lot of time with your partner during these points in your day. For instance, if you find that you really miss your ex's good morning texts, it totally makes sense that you feel this way. It's hard to find a new routine in the wake of a breakup, but it's not impossible. Starting off by missing that morning text can make the rest of your day feel pretty gloomy. Instead of waking up discouraged, try adding something new to your morning routine that is just for you.
For example, if you liked to enjoy your morning coffee and text your ex before work, you can still be social and connect with someone over your morning joe by texting a friend or family member. If you have hobbies like yoga or reading, consider setting aside time in the morning to do that special activity that puts you at ease. This won't necessarily heal your broken heart, but you can start your day with the reassurance that there are numerous things outside of your former partner that can fulfill you. If you want some more examples of things you can do in the morning, check out the following tips!