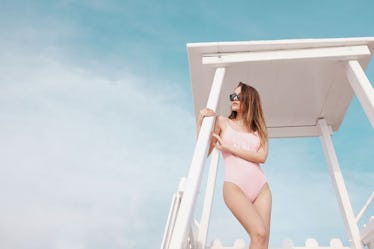 If You Grew Up Vacationing In Cape Cod, These 5 Things Will Make You So Nostalgic
Growing up, your family may have had a lot of summer traditions. You and your siblings likely set up a lemonade stand in your neighborhood. Around the Fourth of July, your cousins may have come over for a BBQ that was filled with games of badminton and lots of delicious food. Your dad would go around the backyard, asking everyone if they wanted a burger or a hot dog with his go-to joke, "I mustard you a question." In addition, you may have stayed in a cottage on the beach and basked in the sunshine. If you grew up going on vacation to Cape Cod, then I know a few things will make you feel so nostalgic. Why? Well, because that was my tradition, too.
I remember the three-hour long drives like it was yesterday. My mom would wake me up early, hand me a plate of breakfast food, and ask if I had put extra sunscreen in my bag. She would run through the items on her packing list, checking off "bathing suits," "sundresses," and "board games," before throwing our belongings into the car.
More often than not, we would get to the highway entrance and have to turn around for a camera or phone charger that didn't make its way out of the house. But then, we'd be on our way to these five things and so much more that'll make you say, "Same."