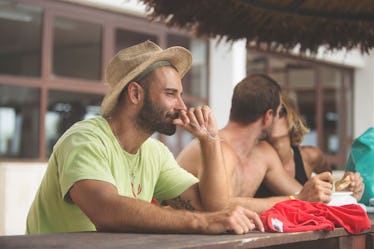 9 Women Reveal What They Did When They Really Didn't Like A Friend's Partner
So your friend met this guy, and he's all she's been talking about. She loves this guy. As far as your friend is concerned, he's the best guy she's met in ages. Needless to say, you're a good friend, and you're happy for her. You can't wait to meet him! That is, until you do meet him, and he is, quite simply, the worst. Even if this isn't your exact situation, it's one that arises quite frequently, and we're usually left at a loss for what to do. I mean, what do you do when you don't like your friend's partner?
A recent Reddit thread asked ladies to share, from their own personal experience, what they've done when they didn't like their friends' partners. So if you ever find yourself in this situation, or if you're in it right now, read on and see if you can look to these ladies' experiences for some insight.