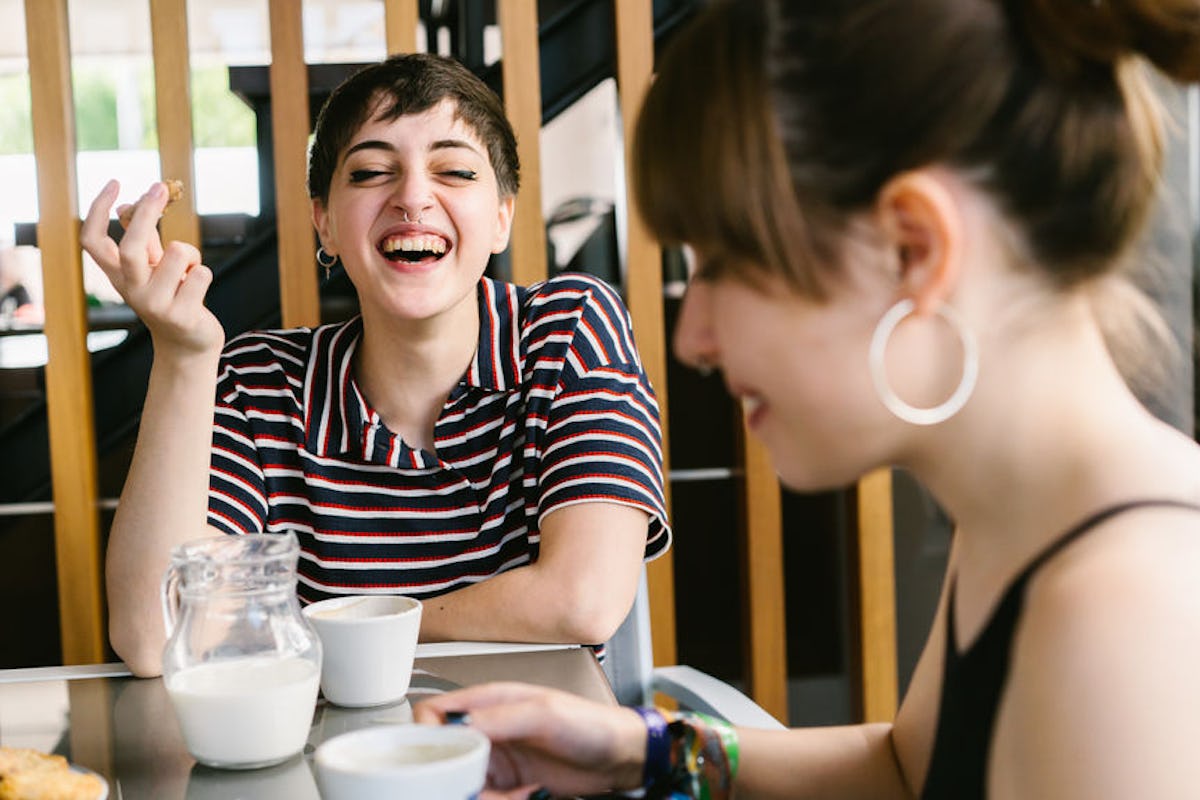 4 Dating Behaviors That Might Mean Someone Wants To See You Again
I used to go on a lot of bad first dates, ranging from "just OK" to truly awful. But what always kept me putting myself out there (despite the disappointing odds) was remembering the good dates. Sure, dating can be frustrating, but it can also be super fun if you put effort into it. And when a date goes well, chances are, you'll know if someone wants to see you again, too. Let's be honest, sometimes you can go on what feels like a great date only to have them disappear afterwards. Knowing that, how can you really tell if you're both on the same page when it comes to hanging out again?
It's actually not that difficult, as Connell Barrett, Dating Transformation founder and executive dating coach, tells Elite Daily. "You can absolutely read someone's behavior to tell if they want to see you again. Both on a date and after, people are like radio towers — always broadcasting information about how they feel and what they want. You just have to look for clues," he says. But in order to effectively pick up on said clues, online dating expert Julie Spira tells Elite Daily you can't just check out. You need to be on the lookout for them. "It's actually easier to spot if someone doesn't want to see you, so I recommend being present while on a date, and showing an interest in what your date has to say," she explains. Here's what else the experts say to look out for.