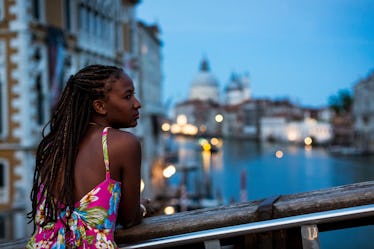 Experts Reveal The 5 Tell-Tale Signs That Mean You Need A Vacation ASAP
At the risk of sounding like a whiner, I'll just come out and say what I know all of you are probably thinking most of the time: Adulting is hard. Figuring out how to tell you need a vacation can honestly be so confusing, especially when you consider how much flack millennials get for being so-called "entitled" or "lazy." I'm willing to bet that, half the time, you probably don't give credit where credit's due, but think about it, friends: Not only did you graduate college with a highly competitive job market to break into, but the cost of living these days is incredibly high, and the majority of your generation is drowning in debt thanks to student loans. It's no wonder you're exhausted, because the grind doesn't exactly make time for R&R. But, newsflash, you have to, if only for the sake of your mental well-being.
Maybe I'm not the most reliable source to lean on when it comes to figuring out how to know if you actually need a vacation or just a nap, because TBH, I always think I need a vacation. But, seriously, I think you can agree with me here that you and I, and everyone else in the world, could tremendously benefit from taking more time off.
The sad reality is, according to a survey issued by Glassdoor in 2017, only 23 percent of employees take advantage of all of the vacation days their company gives them, and 54 percent of employees use only half of their paid time off. Now, this could very well be because Americans tend to be workaholics, or maybe it's because you're living to work, not working to live, and if that's the case, friends, that is just unacceptable. To make sure you're clocking out and taking days off when you need them most, here are a few tell-tale signs that mean you need a vacation ASAP.