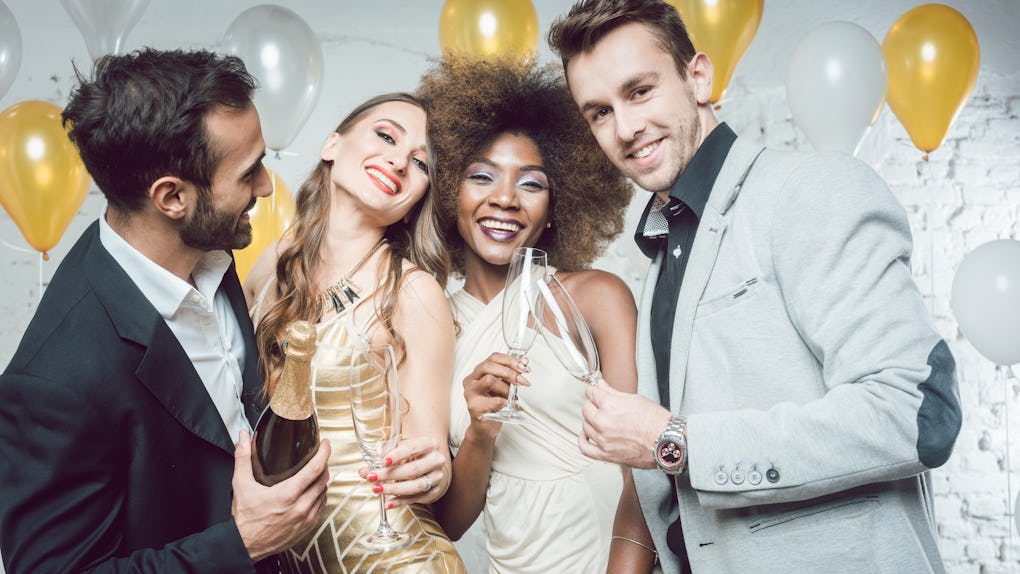 Kzenon/Shutterstock
How To Survive New Year's Eve When Single AF In A Squad Of Couples
We love our friends, but when they're all coupled up during the holidays, that singleness scent of ours is potent as hell. Trust me, I've been the fifth wheel multiple times, and no one is begging for a first class ticket to Single-ville, ever. So, you have to learn how to survive New Year's Eve when single, especially if you're tagging along with a group that's consumed with that very thing you do not have — a relationship.
Hey, it happens. There's no controlling the sequence of your relationship status along with a holiday. Holidays happen no matter what. Relationships, not so much. Sure, it'd be easy to stay in and watch incredibly romantic movies during NYE, so at least your heart is in the right place when the ball drops, but where's the fun in that?
If you have amazing friends, they're not letting your single butt stay at home, no matter how much you complain. Since you've lost that battle, it's time to armor up for what the real war is going to be. Being the only single one in a group of couples during NYE is tough, but you can lessen your odds of feeling totally out of place by keeping a few key things in mind.