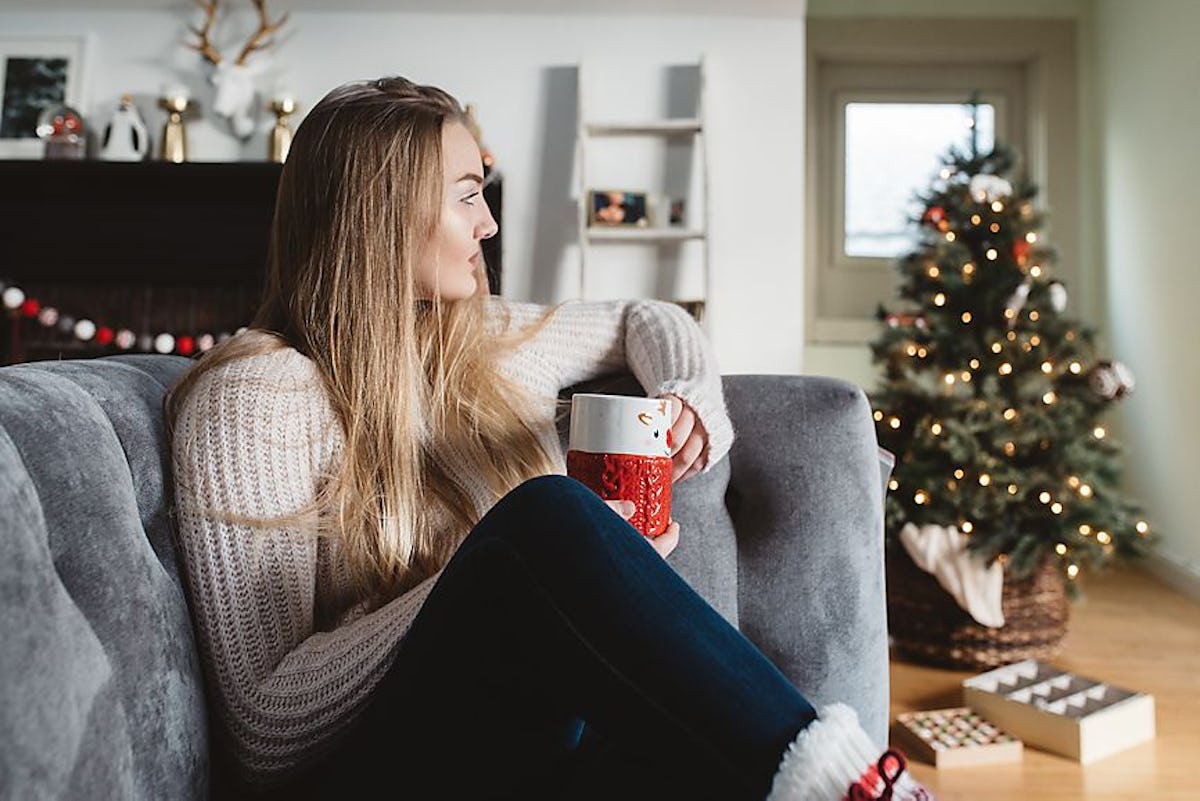 How To Spend Christmas Alone, Because "Me" Time Is Something To Be Celebrated
Television (ahem, the Hallmark channel) does its best to paint the picture-perfect Christmas. In Hollywood, the quintessential holiday season includes turkey dinners, gift-wrapped packages under a decorative tree, and family — a lot of it. Because there's such a strong emphasis on togetherness this time of year, figuring out how to spend Christmas alone, and actually enjoy yourself in the process, can be difficult. However, I'm here to tell you that you can absolutely have a holly, jolly Christmas solo. Remember, friends, just because you're on your lonesome doesn't mean you have to feel lonely.
If this is your first time spending the holidays away from the fam, it's going to feel a little strange at first. Of course, you'll miss your mom's homemade pumpkin pie and your dad's awful jokes, but you know what you won't miss? Having Aunt Carole judgmentally side-eye you when you take thirds at the dinner table, awkwardly opening gifts you never would have asked for in front of the distant family members who bought them for you, and listening to the same old political debates over too-strong cups of coffee.
When you tear off the rose-tinted glasses that the Lifetime channel starts handing out around the holidays, and you put things into perspective, celebrating Christmas alone doesn't sound all that bad. In fact, it sounds pretty nice, in my opinion.
Don't get me wrong — I consider myself to be extremely family-oriented, but sometimes, things come up and you might have to (or even choose to) spend Christmas on your own. Instead of spending the day mourning over what you're missing, take this precious time to unapologetically celebrate you. After all, the gift of TLC is honestly the best present you can give to yourself, and opportunities to do so are often few and far between. Here's how you can spend Christmas alone, and love every second of it.