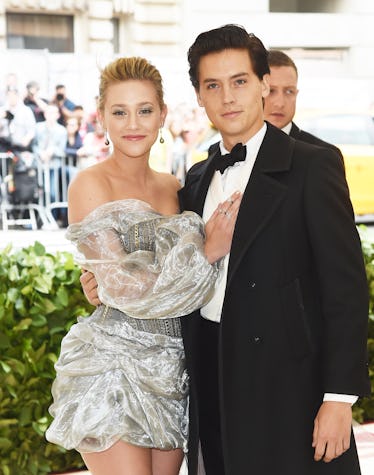 7 Ways To Say "HBD" Inspired By Your Favorite #RelationshipGoals Celeb Couples
Jamie McCarthy/Getty Images Entertainment/Getty Images
On your partner's birthday, the pressure is on not only to find the perfect gift… but also to craft the perfect social media post to celebrate them. How do you say "happy birthday" to your significant other on Instagram in a way that adequately captures your feelings? Thankfully, some of our favorite celebrity couples have totally got this figured out, and we can all use their example as inspiration.
In the age of social media, it can be a tough balance to strike between public professions of love and private messages to show your appreciation. You don't want to appear too cheesy, but you also don't want to look like you don't care. And what do you do if your partner just isn't a big fan of Instagram in the first place? It's had to seem sincere when everything gets so curated and filtered online.
Your go-to rule? Keep it unique and authentic to you! Your HBD post should reflect your personality as a couple, whether that's funny, sweet, ambitious, kind or just plain weird. Don't think too hard about it — just post what feels natural and what you know they'll appreciate. These celebs each showed their love in a different way, but they were all equally "aww"-worthy and fun.