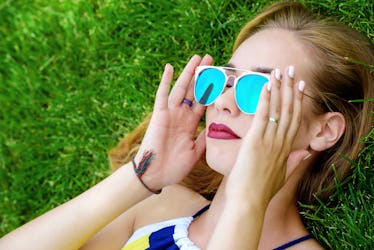 If You're Feeling Antsy For Summer To Get Here, Say "Shell Yeah" To These 12 Things
The summer is almost here, and I don't know about you, but I'm getting very impatient. I'm trying my best to keep my cool, but just thinking about the pool days, coconut drinks, and family vacays has me feelin' super giddy. Unfortunately, there are still a few weeks to go, but that's plenty of time to get yourself ready for the warm weather and sunglasses season. If you're lost on how to prepare for summer, don't worry. I have you covered with all of the essentials that will make the time fly by.
I don't know about you, but I don't do well with waiting. I try very hard to be a patient person, but when something is incredibly exciting, I cannot contain myself. Luckily, I find that keeping myself busy is the best. As long as I stay active, I'm not just staring at the clock all day long, waiting for warm, sunny days to fall into my lap.
If you have a big trip planned for the summer, this is the perfect time to finalize your plans. You could also use the remainder of spring to get your home, wardrobe, and beach bag ready for every summer adventure that's to come. For anyone who's feeling as antsy as me, add these 12 things to your to-do list right now. After checking off each one, you'll realize summer is here, and it's time to party!