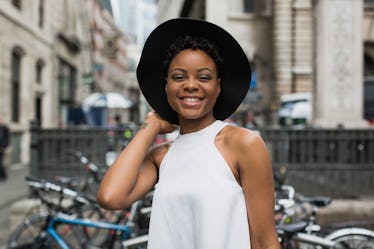 6 Women In Long-Term Relationships Reveal Their Regrets About Their Single Days
When my last relationship was coming to an end, I remember wishing I had spent more time being single before getting into something serious. I had been single for about a year when my partner and I got together and, looking back, that was one of the best years of my life. I celebrated the best birthday I've ever had, went to the most outrageous nightclubs every weekend, and made the most friends. TBH, I was having a blast figuring out how to make the most of being single before I fell in love.
Don't get me wrong. It's not that I regret falling in love with my former partner but I do regret not taking more time to fall in love with myself first. Now that I'm single again, I'm picking up where I left off. I've realized that I learn the most about myself when I'm alone. I'm more adventurous, more spontaneous, and more independent because I know that whatever I get out of life at that point is solely up to me.
In fact, I don't even think of it as being alone. I like to think of being single as being in the most important relationship of all — the one I have with myself. It's like when Samantha Jones breaks up with her long-term boyfriend in Sex and the City. She tells him that she's been in a relationship with herself for 49 years and that's the one she needs to work on.
Nothing against relationships but I totally get where Samantha is coming from. It's just as important to make an effort to live your best life when you're single as it is when you're in a relationship. You don't want to find yourself in a serious commitment later on, wondering if things would have been different if you experimented more with dating apps, do you?
When asked if they had any regrets about their single gal days, here's what six women had to say.