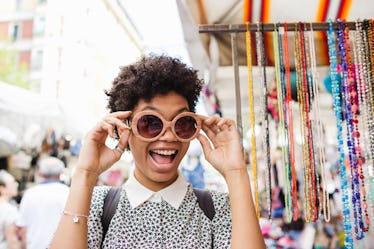 You're Officially Growing Up Once You Stop Buying These Things In Your 20s
"I'm officially a grown-up" is that one phrase so many of us feel like we deserve to say when we turn 18. But, once you hit your 20s, you realize you're just getting started in everything that comes with adulting. During those exciting, WTF, and hold-on-for-dear-life years of your 20s, you won't be handed a guide book explaining how to know you're growing up. It just happens, and you learn how to roll with the curveballs and surprises life throws at you.
Your behaviors and routines start revolving around making your days run a whole lot smoother. In other words, you're no longer giving yourself 15 minutes to get ready in the morning. Oh, and you actually meal prepped your lunch the night before, so there's no hangry-ness in your agenda. You also know all too well that things like student loans, rent, and transportation expenses exist. Money in your 20s is such a complicated subject, because you're learning rather quickly that it doesn't grow on trees. You have to work for it, balance it, and sustain as much of it as you can.
How you manage your money in your 20s plays a crucial part in gauging how grown-up you are. When you're no longer buying these 10 things in your 20s, you can give yourself a gold star and a pat on the back, because you are slaying the adulting game.