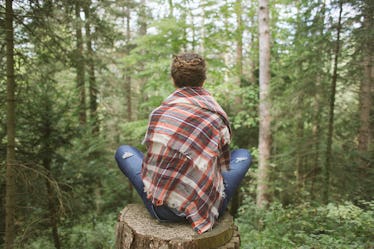 9 Instant Fixes To Shine Some Sunshine On The Crappiest Days Ever In Your 20s
Bad days — they happens to the best of us. No matter how much self-care we try and have in our lives, or how much we surround ourselves with positive people, bad days happen. And when you're young, somehow those bad days seem extra monumental. So, knowing how to fix a bad day is a must, and it's a good thing that it's also super easy.
Depending on your personality, some people are easier to cheer up than others. If you dwell on things, sometimes it takes a whole lot to get out from under your dark cloud when you have a sh*tty day. If you are pretty easy going, you can be picked up fairly quick. But of course, everyone can get out of a rut with the right tools and mindset.
Maybe you're having trouble at work or for some reason feel super restless and unsatisfied. Or maybe your friends just aren't listening to you and are making your feel worse and worse. You also could have woken up late, put the wrong shoes on, and missed your train. Those mornings are the crappiest. Whatever it is that's putting you in a funk, just know that you're still kickin', and that means that you can face anything and get through to the other side A-okay.