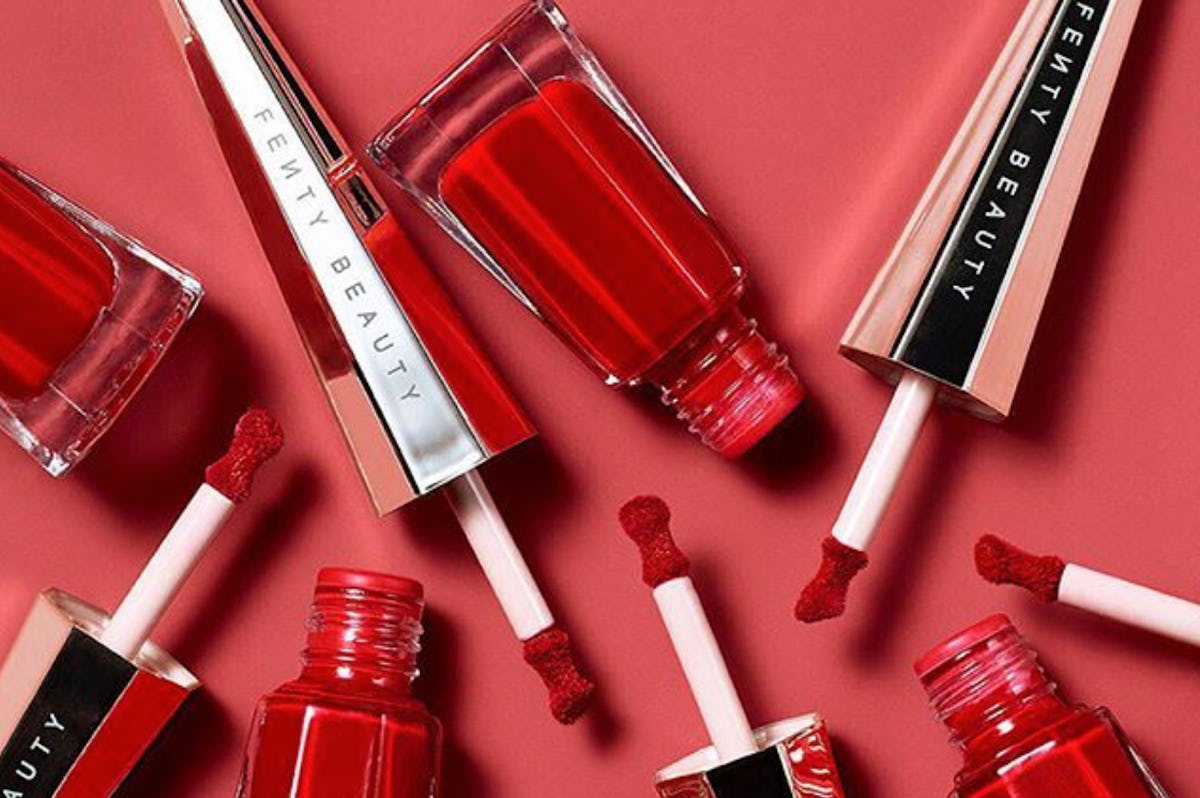 The Makeup Brand You Were Destined To Love, Based On Your Zodiac Sign
The brand you shop says a lot about your personality type. Are you an Urban Decay girl, living on the edge in technicolor? Maybe you're a Tarte queen, boho-chic and out to save the planet. If you're not sure how to find the best makeup brand for you, then let your astrological sign guide you with its infinite knowledge and power. If your sign can predict when you're most likely going to meet your soul mate or fall into a man hole on the street, then it can certainly determine which brand best suits your style.
Whether you realize it or not, the brand you shop says a lot about your personality and how you wish to share it with the world. Makeup shopping is a very telling experience. Do you want your friends to remark about your glowy skin, or is your plan to ward of strangers on the subway with a dark berry lip and a bold brow? Are you bougie on a budget, or are luxury labels important to your? Are you more likely to wear a bold blue winged liner or a subtle natural smokey eye?
Choosing the right brand will help guide you toward the image you wish to express. Since your personality is influenced by your astrological sign, it seems like a very good place to start.
Aquarius
You're progressive and original, Aquarius, yet you can be quite reserved and shy at times. Make Up For Ever runs the gamut so you can feel free to express how you're feeling each and every day through your makeup choices. Opt for clean complexion one day, and a graphic eye the next. The options are limitless.
Pisces
You're such a romantic, Pisces. You need a makeup brand that can keep up. Pretty Vulgar's products are just as romantic and precious as you are. Of course, you want your products to work for you, but they also need to look damn good doing it.
Aries
Just like Natasha Denona's formulas, you're not to be messed with, Aries. You're energetic, impulsive, and not afraid to take a risk. Her Chroma Crystal Top Coats will have your sparkling brighter than the embers in your soul.
Taurus
You stand the test of time, Taurus, just like the drugstore staple Revlon. You're reliable, practical, and always there for a friend in need. Your stable nature will never go out of style.
Gemini
With NYX Cosmetics, the world is your oyster, Gemini. You can change your makeup as quickly as you change your mood. Yet, you'll always look like a glowing goddess.
Cancer
Milk Makeup is just the right vibe for you, Cancer. It will allow you to express your innermost workings daily to the fullest extent. Plus, all their products are super quick and easy to use.
Leo
Fenty is run by a queen and is fit for a queen (or a king), amiright. If Trophy Wife wasn't made for you, then I don't know what is. Dust it all over your entire existence and you'll be living in golden glory.
Virgo
You're a straight-shooter, Virgo. Celebrate a clean complexion and simplified look with Bobbi Brown products. Less is definitely more.
Libra
You know how to balance your inner goodie-two-shoes with your wild side, Libra. Urban Decay Cosmetics will let you easily express both depending on the day.
Scorpio
Mother Pat McGrath's products simple scream Scorpio. There's no denying it.
Sagittarius
Your adventurous nature just lends itself to Tarte Cosmetics. Plus, you get to save the environment (and your face) one natural product at a time.
Capricorn
Believe it or not, KKW Beauty should be a Capricorn staple. It's all natural and nude hues with a little extra pizazz. Plus, everything is relatively easy to apply.