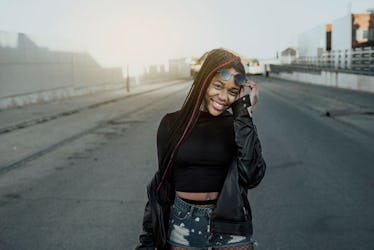 How To Create Your Own Love Story & Fall Head Over Heels For Your Life Every Day
As you grow up, the pressure to be in a committed relationship might be growing. Prying relatives may be asking you a lot of questions, and as you go to more and more of your friends' weddings, you might be feeling a little excluded, wondering how to create your own love story. But even if you're not in a relationship of your own, you can still fall head over heels for your life every single day.
Indulging in your passions, putting aside time to take care of yourself, surrounding yourself with an inspiring crew, and decluttering your work area are just a few of the things you can do to help you take ownership of your life. These things can make you more productive, efficient, and most importantly, they will make you happier than you've ever been before.
Your 20s is a time in your life when you are setting the habits that you might carry through the rest of adulthood, and loving your life should always be a priority for you, no matter what your relationship status is. You can be — and should be — thriving in your own life at any point in a relationship. So, if you're looking for ways to show yourself that you love yourself endlessly, here are a few of the things you can do to prove it.