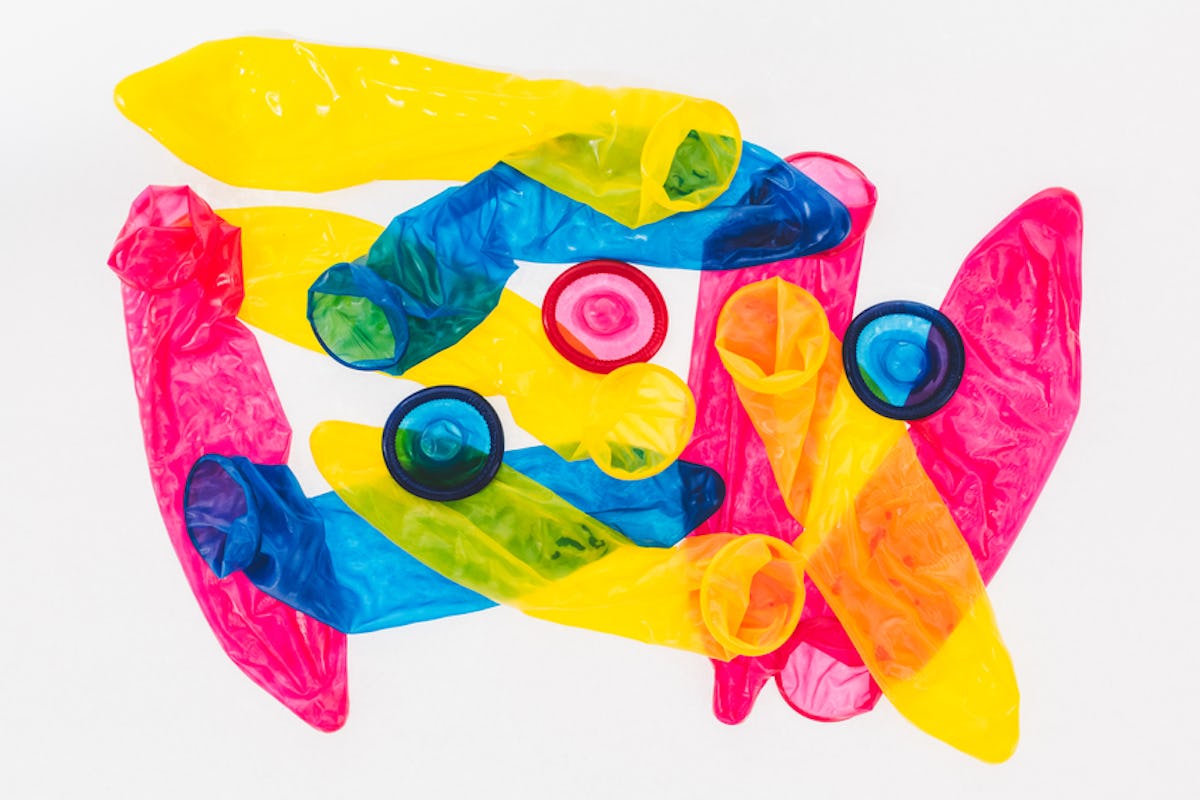 It Looks Like Athletes Don't Hold Back When It Comes To Sex In The Olympic Village
As we are coming into Olympics season — the winter games begin Feb. 9, 2018 — one can hardly help but wonder whether South Korea has been making a specific kind of preparation for the games. Namely, will they have enough condoms to cover the sheer amount of sex in the Olympic village? Because they're going to need a lot.
I know, I know. It is absolutely mind-blowing that Olympiads would have sex. I mean, don't they have to get up at 4 a.m. every day to start practicing their quad toe-double-toe-double-loop flips in their figure skating routines? Don't they stay awake all night doing crunches to prepare for the next day's luge race? These people are on an absolutely different plane than those of us who ran a 20-minute mile in high school. Have you ever felt horny? Well, apparently, the horniest you've ever felt is nothing compared to the libido of an Olympic athlete.
Every time one of us normals struggles to do a single pushup, an Olympic athlete eats a bowl of Wheaties for breakfast. And then, they go out in London and have sex on the grass.
These folks are forces of nature. It makes sense that they wouldn't need sleep. It makes sense that, in between their protein shakes and absolutely exhausting workout routines, they'd be able to find time to have massive amounts of sex. They're superhuman and, driven by the sheer exaltation that comes from inhabiting their perfectly fit bodies, they were born to make sweet, sweet love to one another. But because they don't want to have to retire at the age of, like, 25 years old, they only practice safe sex.
This line of reasoning is how I'm going to wrap my head around the sheer magnitude of condoms that were purchased for the Olympics in Rio. Last year, the IOC purchased 450,000 condoms just for the games which was enough latex for each Olympian to have sex about 42 times. They learned their lesson from the London games in 2012, when the athletes went through 100,000 condoms in the first week and the IOC had to place an emergency order for more. Can you imagine being the person who had to place that phone call?
And for this year's Pyeongchang Olympics, a huge 110,000 condoms will be available, for the over 2,000 athletes attending the games. While more condoms are provided during Summer Games (where more athletes are present), this is the highest number of condoms provided at any of the Winter Games.
Also, in the Rio games, part of the reason there was so much focus on the condom situation was because folks were worried that the Olympic athletes' ravenous appetite for copulation would contribute to the spread of the Zika virus. That's right, Zika: the mosquito-born blood disease that causes paralysis and is linked to global warming.
Side note: There's nothing that kills the mood for me than the thought of contracting Zika while having an Olympic marathon of sex. Doesn't contracting a deadly illness in the Olympic village sound like one of the absolute worst doomsday scenarios? I mean, if we are all going to have to fight one another for survival, I really don't want to be pitted against Olympic athletes. But now, I'm getting ahead of myself.
Suffice to say that with the Winter Games this year in South Korea, anything could happen, especially in a country where adultery was only decriminalized in 2015. And even if you're like me and haven't felt invested in the Olympic games since Michelle Kwan was interviewed in American Girl Magazine when you were in elementary school during the 1990s, maybe the promise of promiscuity will be enough to make you tune in. Because if there's one thing this world has in common, it's that we all love sex so much, it ought to be an international pastime.
Check out the entire Gen Why series and other videos on Facebook and the Bustle app across Apple TV, Roku, and Amazon Fire TV.
Check out the "Best of Elite Daily" stream in the Bustle App for more stories just like this!