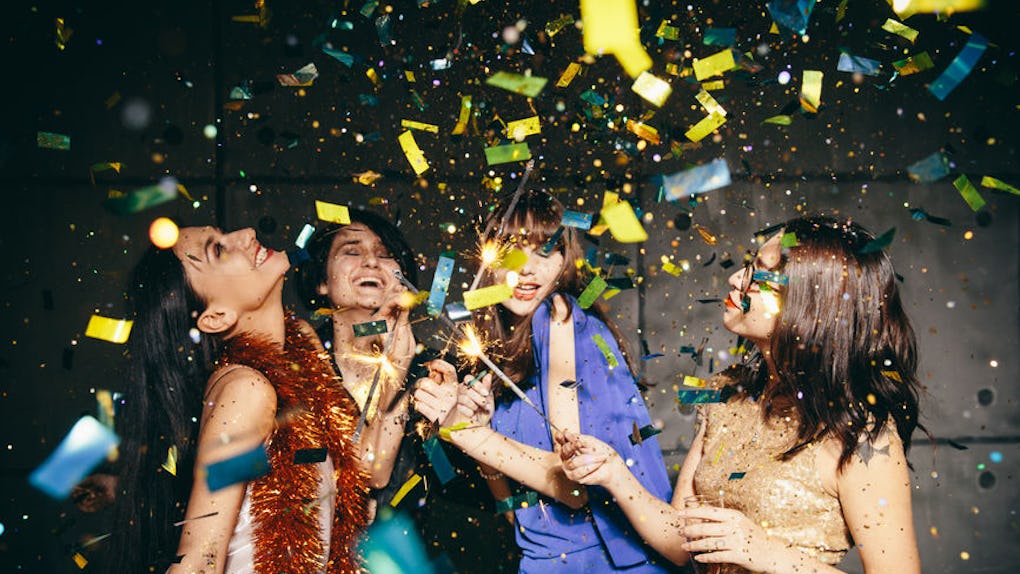 Andrey Pavlov/Stocksy
How Much Does A Bachelorette Party Cost? 8 Bridesmaids Reveal How Much They Spent
Being part of a bridal party is exciting, but it's also expensive. By now, you've probably heard cautionary tales of brides gone berserk with demands. Sometimes, this can also include the expectation that the bridesmaids will shell out some serious dough to celebrate their friend's last night(s) as a single lady. So, how much does a bachelorette party cost? The harsh reality is that bachelorette parties can quickly become a massive expense, and traditionally, it's the bridesmaids who foot the bill, according to Brides.com.
"Traditionally, the only person who doesn't pay for the bachelorette party is the bride," wrote Jaimie Mackey of Brides.com. "Especially for an in-town party that's a single night out instead of a weekend away, the bridesmaids and other guests will often chip in to cover the bride's share, as well as cover their own costs." Needless to say, if a bride's hoping for a weekend of utter decadence paid for in full by her friends, not everyone will be able to financially accommodate such a tall order. Fortunately, depending on the bride's vision, it's not impossible to plan fun bachelorette events on a budget. That said, here's how much bridesmaids on Reddit have spent for a bachelorette party.
$200 and Under
I'm planning a bachelorette party for next weekend, $40 per person.
Our cost covers food, Alcohol, cover at a karaoke place and a paint night
The bachelorette party will be around $60 per person.
Over $200
Came out to about $300 per person (bride didn't pay for anything). We were all 23-25 at at the time and mostly students with not much disposable income. We were very conscious when planning that we wanted to keep it affordable for everyone but fun, and we searched around for nice restaurants that weren't $100pp, bars with week night deals (we did this on a Thursday I think), and got a really good hotel price.
I've only been to one bachelorette weekend, and it cost me about $500 including airfare. I was a bridesmaid, it was in Nashville, and I had a lot of fun. It's not the kind of thing I can do all the time, but it was for my best friend.
We live in Florida and did a co-ed cruise. A lot of our party was made up of couples and then the ones who's significant other was not in the party were still welcome to bring their SO. It was a short one, 3 days, and we found one for like $300+ a person.
Total cost per person is probably around $1,000 each including airfare, hotel, food/drink, wine tours.
Sometimes, It Really Depends.
I've paid anywhere between $50-700 for a bachelorette party (the $700 included flights). Most have been one night, one was a weekend event. The costs included food, drinks, decorations, hotel rooms, group transport to the event (limo, party bus), and individual transportation (flights, cab to the hotel). Everything but individual transport was split between all attendants except the bride.
— u/larb18
It really depends. I've spent usually $200-500 on bachelorette parties but I've never been to a destination one.
Needless to say, the exact cost of a bachelorette party can vary a lot depending on several factors. But if you can't swing it (even if you are in the bridal party!) don't be afraid to speak up and say so. Bachelorette parties are not mandatory, and knowing that you're already dropping a pretty penny on a dress, hair, makeup, accessories, airfare, accommodations, and a gift for the couple, well, it's safe to say the bride should understand.