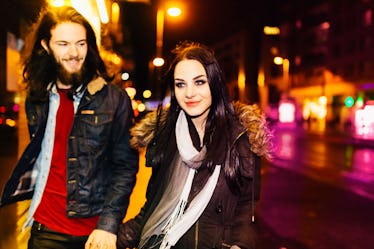 This Is How Living In A City Can Affect Your Health, According To Experts
The question of where you call home is an important one, and there are plenty of factors to consider when it comes to where you'd like to settle down. Maybe, deep down, you know in your heart that you're a natural-born city dweller. You live for the hustle and bustle of it all, and you love that feeling of looking up and seeing a big skyscraper that takes your breath away. But how does living in a city affect your health? You might be surprised by the role your environment can play in your overall wellness.
Of course, like most things in life, there are pros and cons to living in a city, and ultimately, it's up to you whether a location like this makes sense to call home. Regardless, it's worth noting that, for most people in the U.S., the place they call home is indeed a city: A 2015 report from the U.S. Census Bureau found that nearly 63 percent of the population live in cities (even though cities comprise only 3.5 percent of the actual land in the U.S.).
Below, experts reveal a few ways your environment can affect your health and overall well-being when you live in a bustling metropolis.