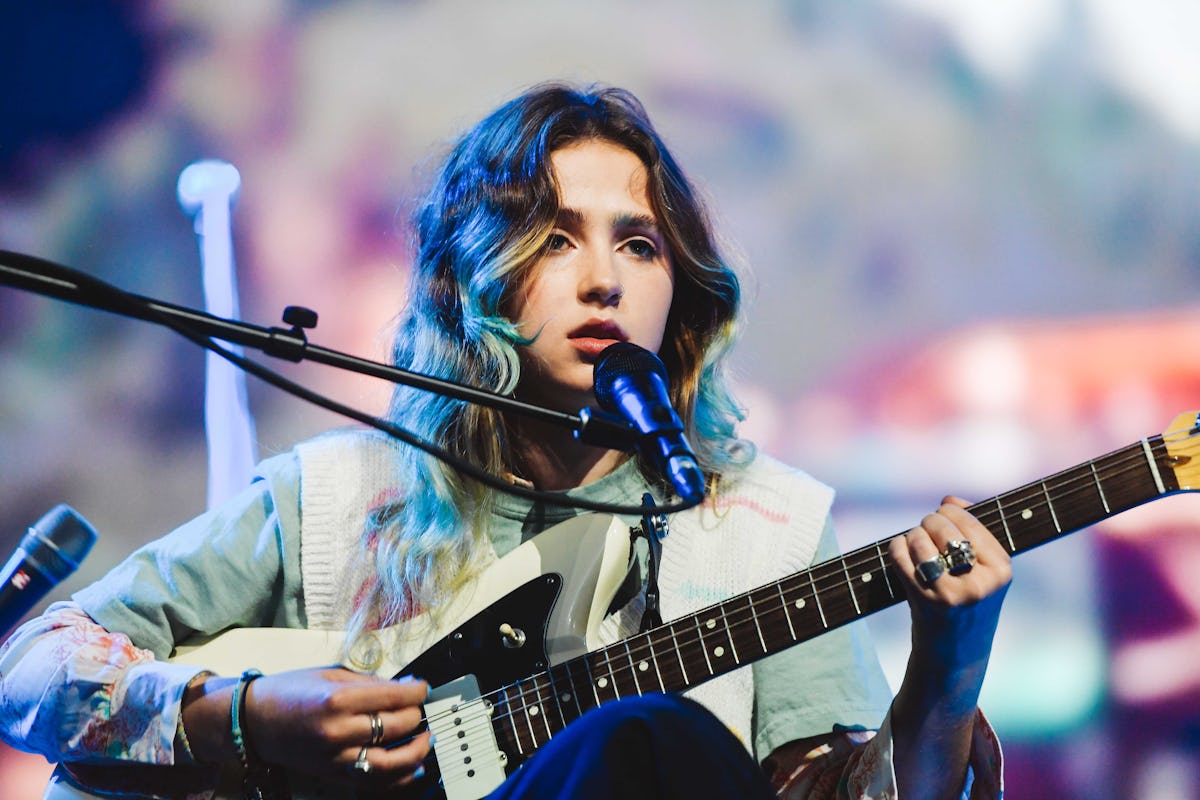 Here's The Clairo Song That'll Really Make You 'Feel Something', Based On Your Sign
Matt Winkelmeyer/Getty Images Entertainment/Getty Images
Evocative, heartfelt, and an absolute vibe, Clairo makes music for the soundtracks of millennial and Zoomer lives. Especially if you're a queer lady or theydie, you've probably listened to this bicon's music during a 2 a.m. shower, thinking about unrequited desire and nostalgia of crushes past. Looking at Clairo's songs about love, there are actually some really solid ones that match up with each zodiac sign.
From her album Immunity, to her one-off collaborations, Claire Cottrill's bops have the dreaminess of air signs and the matter-of-fact tone of earth signs. But her songs also have the introspection of water signs and the passion of fire signs. Those last two soft qualities — self-reflection and emotional depth — truly stand out in Clairo's music, and for good reason. Born Aug. 18, Clairo is a Leo, but also has a Cancer moon. And if there's something that Leo and Cancer are good at, it's being in their feelings.
With that in mind, here's the Clairo song that best describes your love life, based on your zodiac sign. And TBH, no matter which song you get, all of these bops will be sure to make you [Clairo voice] feel something.