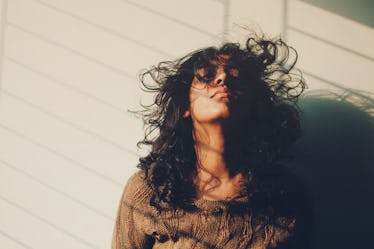 4 Things To Remember When Dealing With Dating Rejection, Because It's A Bummer
Rejection can be such a conundrum because it seems as though no matter how early you experience it, it can still really sting. When it comes to understanding how to deal with dating rejection, normalizing the idea that it has no reflection on your worth is a great place to start. Additionally, according to a 2011 study of rejection published in the journal Proceedings of the National Academy of Sciences of the United States of America, it's also important to understand that rejection stings for a reason, and it's not because you're overly sensitive or weak.
In this study, MRI scans of 40 of subjects showed that physical pain and social rejection stimulate the same areas of the brain. "These results give new meaning to the idea that rejection 'hurts.' They demonstrate that rejection and physical pain are similar not only in that they are both distressing — they share a common somatosensory representation as well," the study concludes.
So there's a reason why being rejected can cause that pang deep in the your chest, and it's an experience many are familiar with. Whether you get dumped, ghosted, or turned down after asking someone out, rejection can come in many forms and it's OK to be hurt by it. Understanding how it impacts you can help you process the shame surrounding an experience that's unfortunately integral when searching for companionship, sex, love, and relationships.