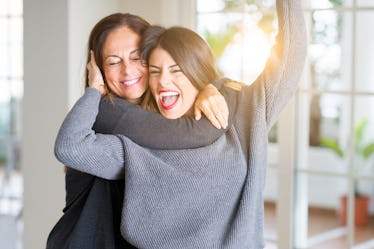 Having A Cool Aunt Who's Still Your Favorite In Your 20s Makes You The Luckiest
If you have a cool aunt, you know that she's not only like a second mother to you, but a best friend as well. Growing up, her fun and outgoing personality was exactly what you imagined all the awesome adults to be like, and having a cool aunt meant you had someone truly awesome to be your role model. Now that you're in your 20s, she is so much more than a cool relative to you.
When I was little, I thought my Aunt Sharon was living her #bestlife. She lived on her own, did amazing things like run marathons, and had the cutest dog in the world. Not only did I believe she had the dream lifestyle, but she was also a really nice and genuine person. It was double the greatness to aspire to.
Growing up, the epitome of being a cool aunt was showcased in some of your favorite movies like Practical Magic and TV shows like Sabrina the Teenage Witch. Those aunts were who you wanted to see at family reunions, and luckily, you had one. There are so many different ways for someone to be a "cool aunt," but most of them share these nine qualities that are undeniably the best. These are the qualities that made them role model-worthy as a kid, and now the one person who makes your 20s the best it can be.