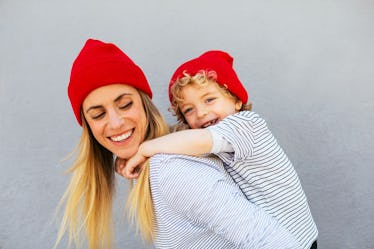 The Importance Of Being The Cool Aunt Is So Much More Than A Title
The minute your sister or brother has a kid, you're immediately upgraded to aunt status. How you approach this new title determines whether you're a cool aunt, or a regular aunt. (Believe me — there's a clear difference.) You may already be aware, and competing for that top spot against your other siblings. Though, for some of you, you might be wondering, what is the importance of being a cool aunt?
Well, not only does it give you bragging rights among your family as the greatest aunt in the history of aunts, but the love you feel for your niece and nephew is absolutely priceless. Think back to your childhood, and I'm sure you have tons of memories of that one aunt who truly went above and beyond for you. Be that person for your niece and nephew. Not only are you bestowed the awesome title, but these seven key things make the cool aunt a rockstar among your favorite kids in the whole world.
The status is great, but the real treat of it all is that you love your nieces and nephews more than anything, so why wouldn't you want to be known as the greatest of all time? It definitely feels good to be cool.