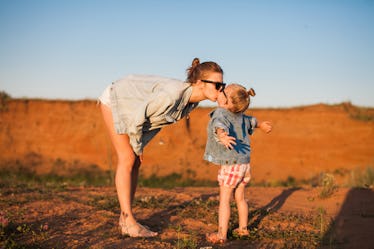 If You Want To Be The Cool Aunt, Consider These Cute Gift Ideas For Your Niece
Think back to your childhood. Who were some of the coolest relatives while you were growing up? Odds are, a ton would say their aunt was that dope person. Aunts have a knack for being super fun and definitely great to have around. And now it may be your turn to be someone's cool aunt. Whether you have kids of your own or not, being an aunt comes with so many perks. You get all the sweet, adorable interactions that you wouldn't trade for the world. This surely calls for some seriously good gift ideas for your niece, because how could you be the cool aunt without some presents to make their day?
Just like when you're buying a present for your best friend or even your sibling, finding the perfect gift for your niece or nephew involves knowing what they like. If they're a baby, that's easy (you just tell them what they'll like with whatever gift you give), but for toddlers and older kids, some can and will be particular. There are some ideas, though, that are super neutral and that a ton of different personality types will like. Thinking about wall decorations or silly tees can be the best options when you're at a loss. Being nostalgic with cartoon characters always usually works, too. No matter the age of your niece, these gifts should get the ideas flowing so you can win your cool aunt award again when the next gift-giving event strikes.