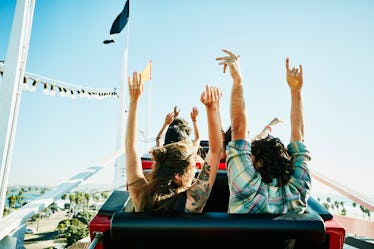 I Did Disneyland From Open To Close & These 8 Tips Are Pure Magic
As a longtime Disney lover, I've done pretty much everything there is to do in the parks. I've enjoyed many Mickey-shaped treats, been on every ride you can imagine, and snapped selfies with Mickey and all of his friends. I've basically done it all, however, doing Disneyland from open to close is the last big challenge I had yet to do. That was, of course, until this past weekend.
As a night owl, I've definitely closed out Disneyland park before, and spending several hours in the park is nothing new to me. The thing that was brand new was getting there before the park officially opens, and not stopping until midnight. It may sound like a long day — and it was — but ultimately, it was one of the most magical Disneyland experiences I've ever had. Not only did I get to ride, see, and eat everything my heart desired, but there were some surprise moments that occurred that I would have never experienced had I not had the extra time.
It definitely helps that I've done Disneyland before, so I know how to handle the crowds and where to take a break. So if this is your first time exploring the park from open to close, I have eight tips that will help you have the best time ever.