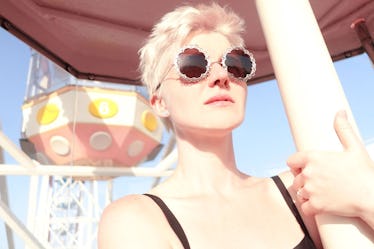 How To Maintain Control Of Your Mood Swings While Mercury Is Still In Retrograde
Every time Mercury goes into retrograde, I feel like the consequences get significantly worse. Like, that little demon planet runs the damn show about four times a year, yet each retrograde has me feeling exponentially more anxious, unstable, and out of balance than the last. If you feel me on a spiritual level, you're probably wondering, does Mercury in retrograde affect your mood?
Elite Daily spoke with Christa Westaway, House of Intuition's reader and practicing astrologer to get some answers. "When Mercury goes retrograde, challenges with thinking and communicating in a linear or direct way and delays with traveling and commuting can come up," she says. This can cause "frustration, stress and impatience within us."
Oh, and don't even get me started with the effects on your sleep schedule. This manipulative planet literally interferes with all of your blissful shut-eye, and it can be a recipe for fatigue and crankiness until Mercury decides to stop being a total drag.
On the bright side, though, Westaway points out the feelings you're experiencing during Mercury retrograde are actually "healthy" because they "enact response and ensure change within us." So you don't have to sit idly by as Mercury's in retrograde. The next time any retrograde mood swings are taking reign, try these seven methods that can help you stay cool as a cucumber until the planet goes back to its normal self.
This article was originally published on