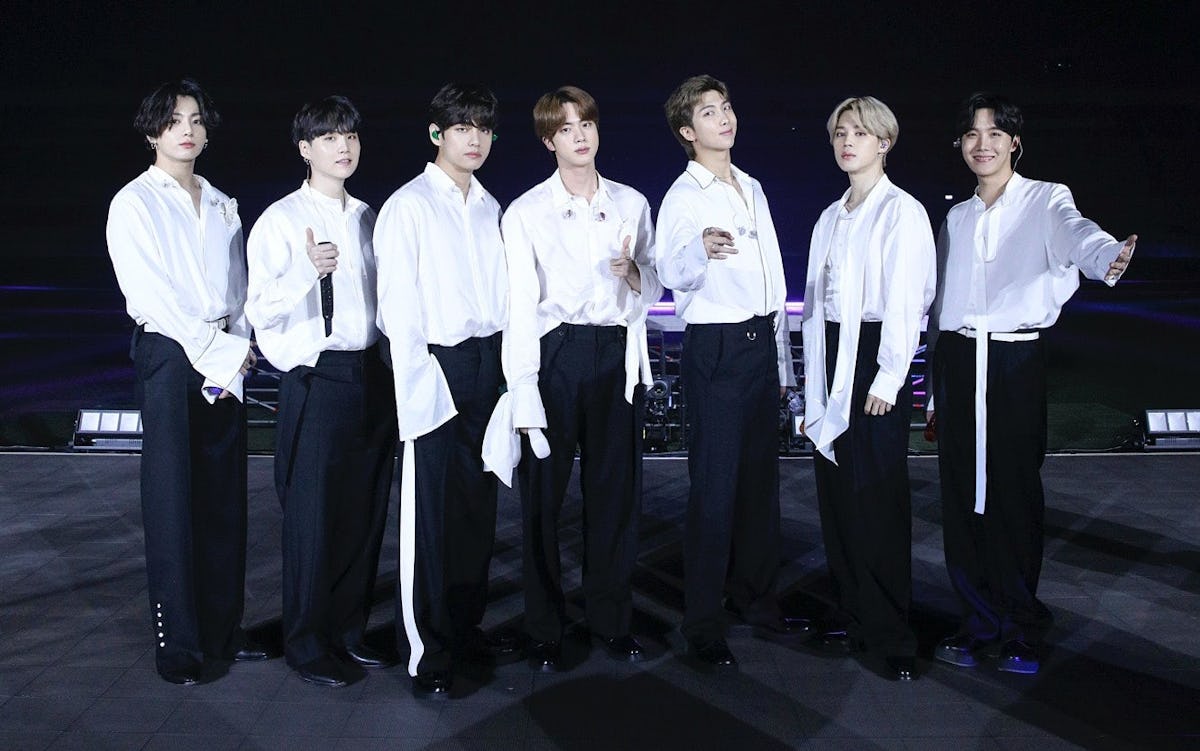 Here's What Baby ARMYs Need To Know About BTS' Instagram
AMA2020/Getty Images Entertainment/Getty Images
BTS' fanbase gets bigger every day, so if you're a new ARMY, you might be wondering where to find the stars' individual social media pages. On many platforms, like YouTube, Twitter, and TikTok, they have a joint account where all seven guys post content together. However, since popular music groups often have shared official accounts and then separate ones for each member, you might be asking, do the BTS members have personal Instagrams?
Sadly, the answer is no. BTS doesn't have individual IGs. That means if you see anyone going by their stage names (RM, Jin, Suga, J-Hope, Jimin, V, and Jungkook) or birth names (Kim Namjoon, Kim Seokjin, Min Yoongi, Jung Hoseok, Park Jimin, Kim Taehyung, and Jeon Jungkook) on the platform, they're not the real deal.
A lot of times, new fans get confused and think accounts with BTS' names and pictures are actually them. It doesn't help that these pages have hundreds of thousands or even millions of followers that make them look official. In reality, fans made these accounts to post pictures of their favorite member, and along the way, these pages blew up because their usernames look so convincing.
Unlike Twitter, where BTS has two accounts (one for personal posts and one for official business), they only have one joint IG named @bts.bighitofficial. It's verified with the blue check mark, so that should help you find it whenever you need it.
BTS mostly posts music announcements and photoshoots on IG. Occasionally, they share behind-the-scenes videos on their Story (like that time they teased their 2020 Grammys performance with Lil Nas X), but those are rare.
If you want more of a candid look at the members' day-to-day lives, check Twitter and Weverse instead because that's where the septet posts cute selfies and funny videos while they're hanging out together. @BTS_twt is their personal Twitter, while @BTS_BigHit is their official one.
Remember, all of BTS' official pages have a verified check mark, meaning if you find one that doesn't have it, chances are a fan is actually behind it!