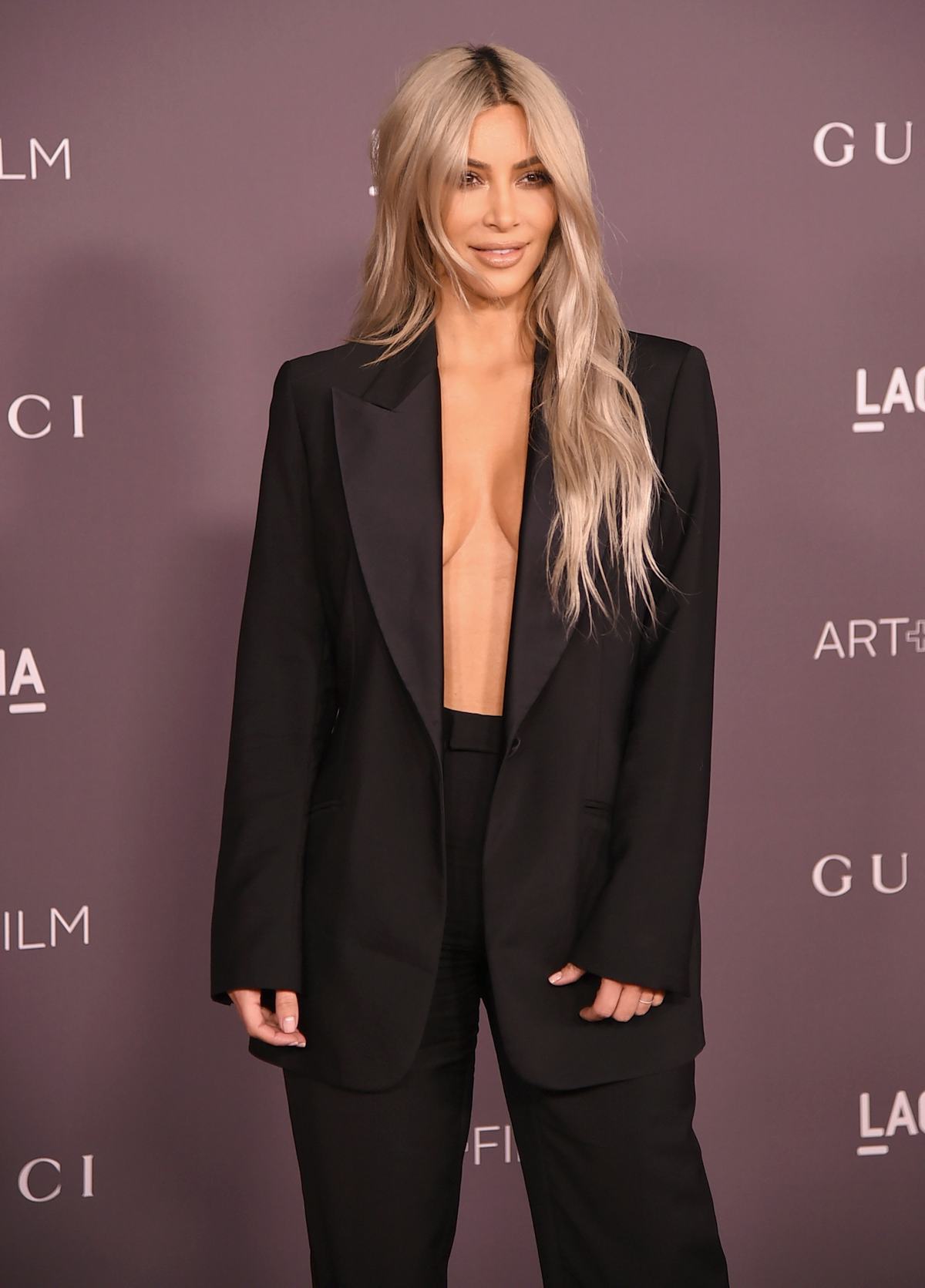 Conspiracy Theories About Kim Kardashian's Third Baby Will Blow Your Mind
Kevin Winter/Getty Images Entertainment/Getty Images
The newest Kardashian-West baby has arrived, and it has truly been a joyous occasion. TMZ reported on Jan. 16 that Kimye welcomed a baby girl via surrogate on Monday, Jan. 15. The baby is reportedly healthy and was born weighing 7 pounds, 6 ounces. Fans are so happy for Kim and Kanye and the newest addition to the family, but most (like myself) are more excited to dive into the juicy conspiracy theories that come with any big news a celeb drops. I CAN'T HELP IT, OK? If you are also a fan of celebrity conspiracy theories, you won't have to dig too deep to find some interesting ones surrounding Kim and Kanye's new little bundle of joy. Conspiracy theories about Kim Kardashian West's baby are so intense.
Before we dive into the conspiracy details though, let's swoon over Kim's adorable announcement of her new baby that she posted on her website:
Kanye and I are happy to announce the arrival of our healthy, beautiful baby girl. We are incredibly grateful to our surrogate who made our dreams come true with the greatest gift one could give and to our wonderful doctors and nurses for their special care. North and Saint are especially thrilled to welcome their baby sister.
Love,
Kim Kardashian West
Aw.
OK, now let's get into it. One of the earliest conspiracy theories surrounding the Kardashian-West baby actually has to do with Kim K's youngest sister, Kylie Jenner. Fans got suspicious on Sept. 22 when news broke that Kylie was reportedly pregnant with Travis Scott's baby. Some fans weren't buying it, and the conspiracy theory that Kylie Jenner is actually Kim's surrogate was born.
Since Kim's oldest sister, Kourtney, and her mother, Kris Jenner, already volunteered to be surrogates at one time, the idea that Kylie could have carried Kim's baby wasn't that wild of a theory.
Another conspiracy theory floating around (that created a ton of memes) is that Kris Jenner actually orchestrated the reported pregnancies of Kylie Jenner and Khloé Kardashian to coincide with Kim's surrogate. OK, whoa.
Conspiracy theorist Blind Gossip theorized that Kris had been planning for three of her daughters to be expecting at the same time to create buzz for the Keeping Up With The Kardashians 10-year anniversary special. Obviously, the reunion special came and went without any baby mention. It would be impossible to know if Kris did in fact plan this, but that one is even too out there for me to jump on board with.
Whether you believe the conspiracy theories or not, they are so much fun to read. In all seriousness, I'm glad Kim K's new baby is finally here — her surrogacy journey has been a long one.
Kim told Entertainment Tonight while doing press for KKW Fragrance in November,
You know, it is really different. Anyone that says or thinks it is just the easy way out is just completely wrong. I think it is so much harder to go through it this way, because you are not really in control. And, you know, obviously you pick someone that you completely trust and that you have a good bond and relationship with, but it is still ... knowing that I was able to carry my first two babies and not, you know, my baby now, it's hard for me. So, it's definitely a harder experience than I anticipated just in the control area.
Now that the new addition is finally here, I'm sure Kim and Kanye are settling in great. The baby is so, so cute — I'm sure she's amazing to have around.
As for the conspiracy theories — don't panic if you start to run low, I'm sure more will be coming through soon.
Check out the entire Gen Why series and other videos on Facebook and the Bustle app across Apple TV, Roku, and Amazon Fire TV.