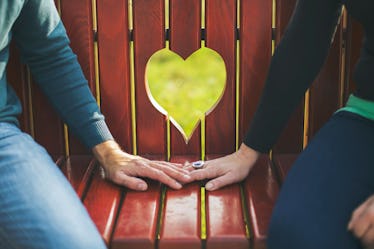 Dating Someone With The Zodiac Sign Adjacent To Yours Might Not Be So Easy
If you're newly dating someone and getting to know their personality, traits, and instincts, you might find yourself wondering what makes them tick. While life experience and circumstances affect us all, so do our zodiac signs. If you instantly click with someone or feel like everything they do or say makes you go, "Wait, what?!" then you might consider checking out their sign and how it relates to your own. Interestingly, compatibility with zodiac signs right after yours varies by each sign. Whereas dating someone with an opposite sign generally means you complement each other — think missing puzzle piece-style — dating someone with a sign that comes after yours has other implications.
While specific sign pairings are known to be explosive and full of conflict, it doesn't mean that you can't make a relationship work. Generally, one sign is very different than the following sign, but we all have qualities that can be desirable and exciting to each other. So if you're a Scorpio and you've matched on an app with an Sagittarius, don't write them off! Instead, learning about your neighboring sign dynamics could help you learn to navigate your zodiac dynamics IRL. Read on to find out what it means if the sign after you is making you swoon!