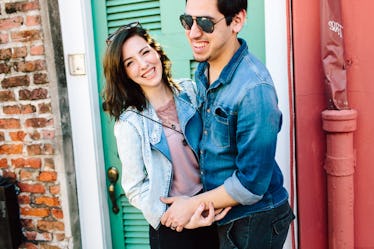 15 People Reveal If Time Apart Made Their Relationships Stronger, & It's Eye-Opening
From time to time, I think everyone in a relationship wonders what it might be like to take a break. You don't want to lose your partner, but for various reasons, you wish you could just hit the pause button, take a little time apart, but then get back together. But could something like that even work? Can a relationship recover from a break, or can time apart really make your relationship stronger than it was before? If this is something you're considering, but are afraid of what it will mean for your current romance, you have two options: Pull the trigger and see what happens, or listen to to the stories of other people who took that leap to see if ultimately taking a timeout was worth it.
While you may not have any immediate friends or family who have gone through a relationship break, there's always Reddit. A Redditor whose partner was asking to take a break reached out to the online community for advice. They asked folks who had chosen to take some time apart from their partners if the experience ultimately enhanced the relationship, or if it ruined it. Their answers were pretty surprising, TBH. So, if you're considering taking a break, you'll want to know what they had to say.