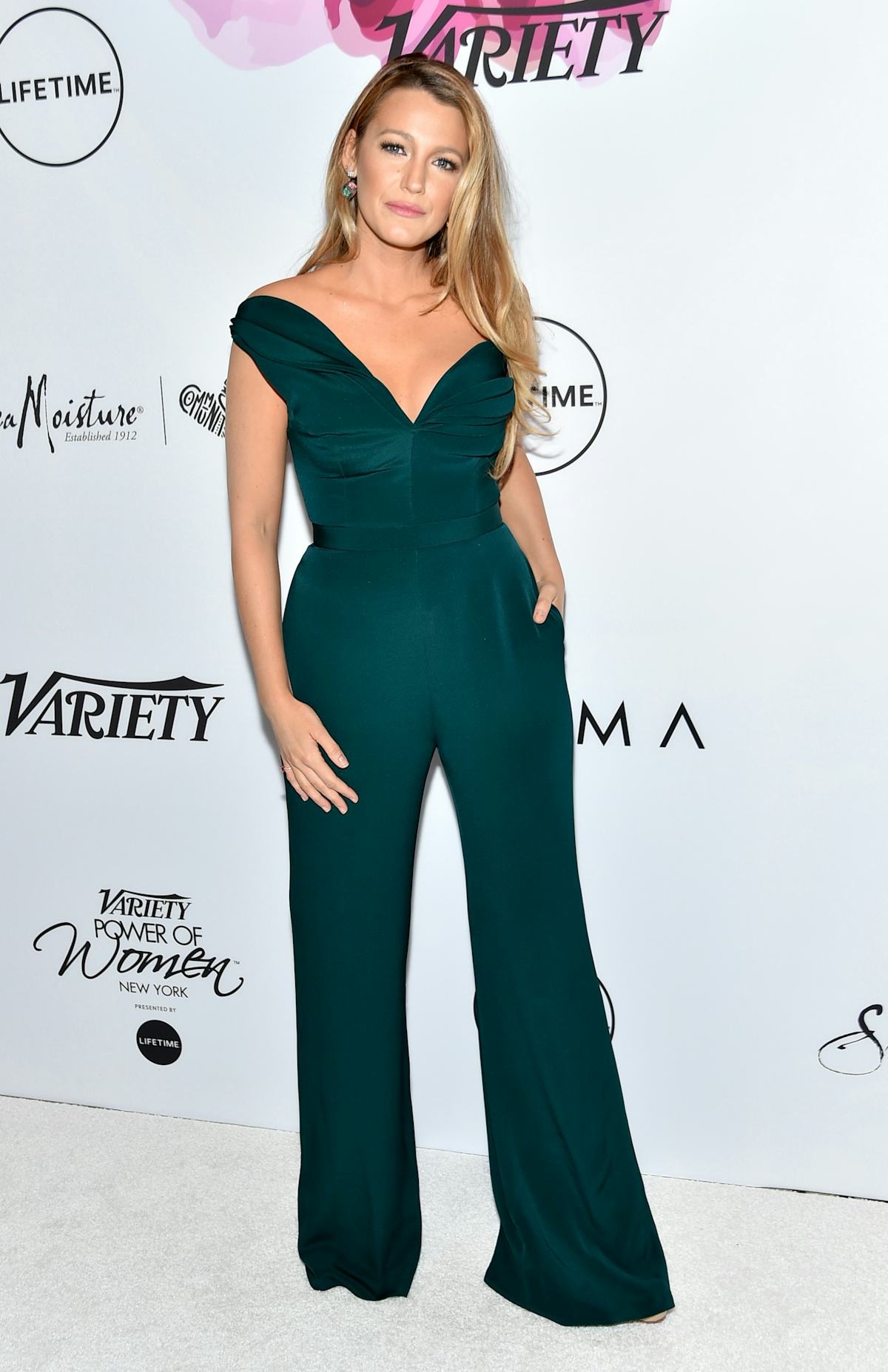 Blake Lively Was Hurt On The Set Of Her New Movie & Fans Are So Worried
Mike Coppola/Getty Images Entertainment/Getty Images
Take a seat, friends. Blake Lively has injured herself on set for her newest movie. NOBODY PANIC. DEEP BREATHS. WE'LL GET THROUGH THIS TOGETHER. It's true — Blake Lively got injured on set of The Rhythm Section. Although not all of the details about the accident have been released, we do know quite a bit about what happened.
While filming the movie in Dublin, Ireland, Lively reportedly injured her hand while shooting a stunt scene, according to Cosmopolitan. Honestly, Blake Lively seems athletic AF so I'm shocked about this. A spokesperson for the movie told The Hollywood Reporter,
Paramount, Global Road (formerly known as IM Global) and producers Michael G Wilson and Barbara Broccoli today confirmed that filming has been temporarily suspended on The Rhythm Section as Blake Lively sustained an injury to her hand whilst filming an action sequence. Production will resume as soon as possible.
News about how severe the injury is or when production is scheduled to resume has not been released. Hopefully, Lively's hand is OK and they can get back to shooting as soon as possible.
The Rhythm Section is a totally different role for Lively. She's long retired her Gossip Girl days in exchange for an edgier part. In the movie, Lively plays Stephanie Patrick, a woman who goes on a hunt for a terrorist after discovering a plane crash that killed her entire family may have been orchestrated by a larger force.
The Hollywood Reporter says that Patrick is on a "path of self-destruction" when she makes this discovery. According to THR,
After discovering that the crash was not an accident, [Stephanie's] anger awakens a new sense of purpose and she rises to uncover the truth by adopting the identity of an assassin to track down those responsible. The new, and lethal, Stephanie Patrick is on a mission to fill the void between what she knows and what she is told.
The Rhythm Section is the first in a series of four British spy novels by Mark Burnell. Lively will be starring in the movie with Jude Law.
Another exciting thing about The Rhythm Section is that Reed Morano is the director and cinematographer. If you don't recognize her name, you definitely should considering her extremely impressive resumé. She was the cinematographer for the "Sandcastles" section of Beyoncé's Lemonade visual album. SHE'S FRIENDS WITH BEY! THAT SHOULD BE ENOUGH RIGHT THERE. However, she also recently won an Emmy for her work on the pilot episode, "Offred," of The Handmaid's Tale. Basically, she knows what she's doing.
The Rhythm Section sounds so captivating — I already have so many questions about the plot and can't wait to see it.
Lively has fully embraced becoming Stephanie Patrick. In recent photos from the set, she looks unrecognizable.
Lively opened up about the struggle of playing such a gritty role, and how movies tend to paint these tragic stories in a sunnier light than they should. She said during an interview with Vanity Fair's The Limelight podcast,
I play a heroin-addicted prostitute. Going back to the likable thing ... you always see that thing in movies where if a woman is a prostitute or a sex worker, you always think, 'I don't want the guys to be grossed out by her,' We have to still make her kind of sexy ... tragically sexy, but you know, music video.
She continued,
If you drive down skid row that's not what you see. That's not the truth. So it's really important to us to show a woman who society has written off, and society has forgotten about.
Personally, I'm so excited to see Lively in this type of role. She definitely goes all-in for every single one of her movies, and I'm sure The Rhythm Section will be just as amazing. Get better soon, Blake!
Check out the entire Gen Why series and other videos on Facebook and the Bustle app across Apple TV, Roku, and Amazon Fire TV.