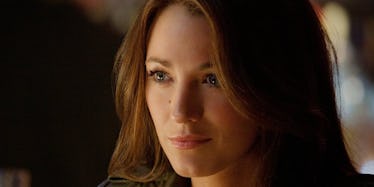 Blake Lively's Next Role Is An Assassin, So Say "Goodbye" To Serena Van Der Woodsen
Warner Bros
Step aside, Ryan Reynolds — there's a new action star in the family. Blake Lively is set to tackle her grittiest, most violent role to date, and it's sure to be a shock to her Gossip Girl fans.
Lively is best known for starring in teen dramas, like Gossip Girl and Sisterhood of the Traveling Pants, and more recently romances like The Age of Adaline and Café Society. But don't expect to see the smiling, flirting, demure Blake Lively that you've come to expect in her next movie. No, quite the opposite.
In a total 180-degree genre move, Lively will play a badass international assassin in the upcoming adaptation of The Rhythm Section, which is being produced by the people behind the recent James Bond films. Lively will star as Stephanie Patrick, a woman hunting down the terrorist responsible for killing her family.
The movie is based on a the first of a series of four British spy novels by Mark Burnell. In the books, Stephanie takes on various identities to get her violent revenge by any means necessary. To add to the darkness, Stephanie also uses drugs and falls into prostitution.
Yeah, I'm having kind of a hard time imagining Blake Lively going this dark with a role, but it'll definitely be interesting to see how she handles it! Lively has already dipped her toes into more adrenaline-pumping waters with last year's thriller The Shallows.
The move from lighter fare to a hard action role is also something that Lively's husband Ryan Reynolds has made in recent years, transitioning from a strictly comedic actor to a Marvel frontman thanks to Deadpool.
This could also spell franchise opportunities for Lively, given that there are three more books in the series ripe for adaptation if The Rhythm Section is a success. And that would mean goodbye Upper East Side socialite Serena van der Woodsen, hello badass assassin Stephanie Patrick as Lively's primary image.
If she needs some advice on tearing people down, I'm sure Blair Waldorf can provide a few tips.