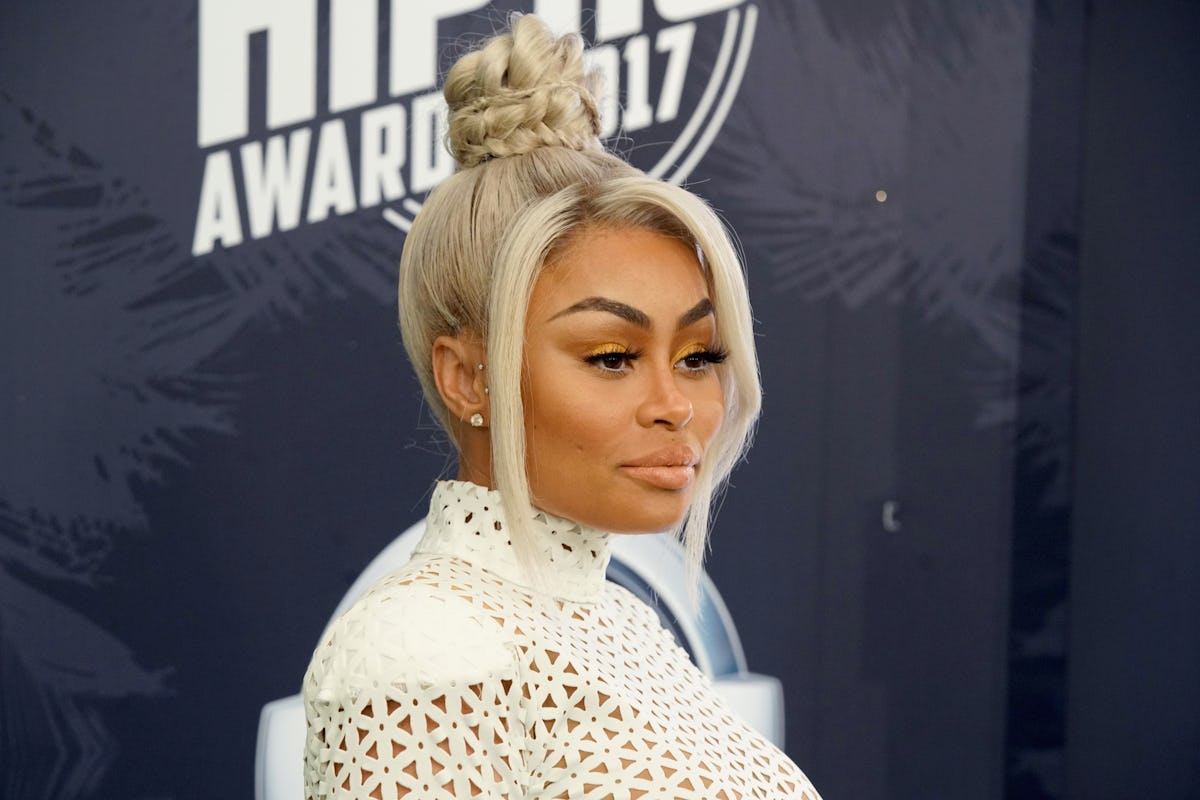 Blac Chyna's Alleged Sex Tape Was Leaked & Now Her Lawyer Is Fighting Back
Bennett Raglin/Getty Images Entertainment/Getty Images
Blac Chyna's lawyer has issued a response after Blac Chyna's alleged sex tape was leaked on Monday, Feb. 19, as reported by TMZ. The video, which has since been taken down, was posted on Twitter and allegedly showed Chyna performing oral sex on an unidentified man. It's not clear who is responsible for the leak, but according to TMZ, Chyna and her lawyers have reported it to the police and asked them to figure out who leaked it. Elite Daily reached out to Chyna's team for comment, but did not hear back by the time of publication.
Chyna herself has not issued a response, but her lawyer, civil rights attorney Lisa Bloom, said in a statement to Us Weekly on Monday, "Revenge porn — posting explicit images without the consent of everyone in those images — is a crime, a civil wrong and a form of domestic abuse. It's also a cruel attempt to slut shame women for being sexual."
In California and many other states, posting revenge porn is a criminal offense. In July 2017, Rob Kardashian posted nude photos of Chyna on his Instagram and Twitter. Chyna was granted a temporary restraining order as a result, and their custody battle of 15-month-old Dream Kardashian was settled in September 2017. According to TMZ, the custody settlement consisted of Kardashian paying around $20k per month in child support in exchange for Chyna dropping the domestic abuse charges, about 50 percent custody of baby Dream, and he also reportedly paid Chyna's legal fee. Walter Mosley, another one of Chyna's lawyers, posted an Instagram defending his client and "friend." He also said in a statement to Us Weekly, "Unfortunately, another case of abuse against women. It's a criminal matter for the police to investigate at this point. I'm following it closely and will make decisions when the time is appropriate."
He said in the lengthy post, "We have to change this culture of abuse and assault against women." He continued,
Today's post saddens me deeply as it is an attack not only against my client but my friend. Why do we think it's acceptable to sell, or publish, or seek revenge, or blackmail women in this way and without their consent? It's not. Men ... we have to do better. I'm tired of telling my clients to not make videos because the men will put them out later. It's like I'm telling them not to wear short skirts because you're going to entice a man to rape you. #smh And like most rapes, these betrayals often come from those most close to us. So today I'm saying, men we need to do better. We need to tell each other to do better. We need to stop sharing these videos with each other in the club, at the barbershop or (and especially) online. It is a morally corrupt action, which is (at least in California) criminal. Maybe it is time to set an example. #blacchyna
Lisa Bloom and Walter Mosley are the same lawyers who represented Chyna in her case against Rob Kardashian in 2017.
Bloom issued a statement about representing Chyna on Twitter on July 7, 2017.
Part of the statement read, "Mr. Kardashian, you are now on notice: revenge porn is illegal. Cyberbullying your ex is harassment." She continued,
Chyna ended your relationship months ago and she has the right to live as she chooses, work as she chooses, dress as she chooses, date who she chooses, and be intimate with who she chooses. Chyna and I both believe this is an important women's rights issue, as too many women and girls have been slut-shamed by exes. It stops now. Your attempts to shame and control her are hereby rejected.
Rob Kardashian's lawyer, Robert Shapiro, told TMZ on July 10, 2017, that Kardashian would agree to the restraining order Chyna filed. Shapiro said Kardashian posting the revenge porn was "a spontaneous reaction that he regrets," adding, "Rob's only concern is for the well-being of baby Dream." It still remains unclear who is responsible for this current leak against Chyna.