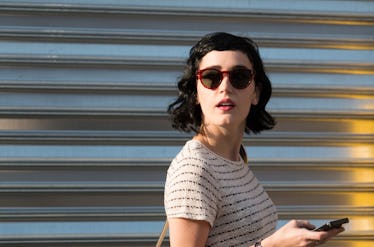 4 Things You Should Definitely Do Before A First Date With A Dating App Match
At this point, it's pretty impossible to get regular dates penciled into your calendar without at least a little help from a dating app or two. Since meeting people online has become pretty standard, it can be easy to go into the situation without thinking twice. When thinking of things to do before a first date, especially when you haven't met the person IRL yet, it never hurts to be a bit cautious, just because you don't know what to expect!
Living in a world where almost any tidbit of info is just a Google search away, it can be super easy to verify information about people. But the downside to meeting someone online is that it can also be much easier for someone to be dishonest and get away with it, as opposed to back in the day when most of one's dates came from within their circle, plus the occasional coffee shop stranger here and there.
As someone who enjoyed my fair share of dates thanks to a handful of different dating apps, I can think back on several first dates that ranged from bad to downright scary. In hindsight, most of the not-so-great situations could have been avoided if I had been a bit more prepared, done my homework, and trusted my gut. Before going on your next date with someone you met online, consider doing these four things first.