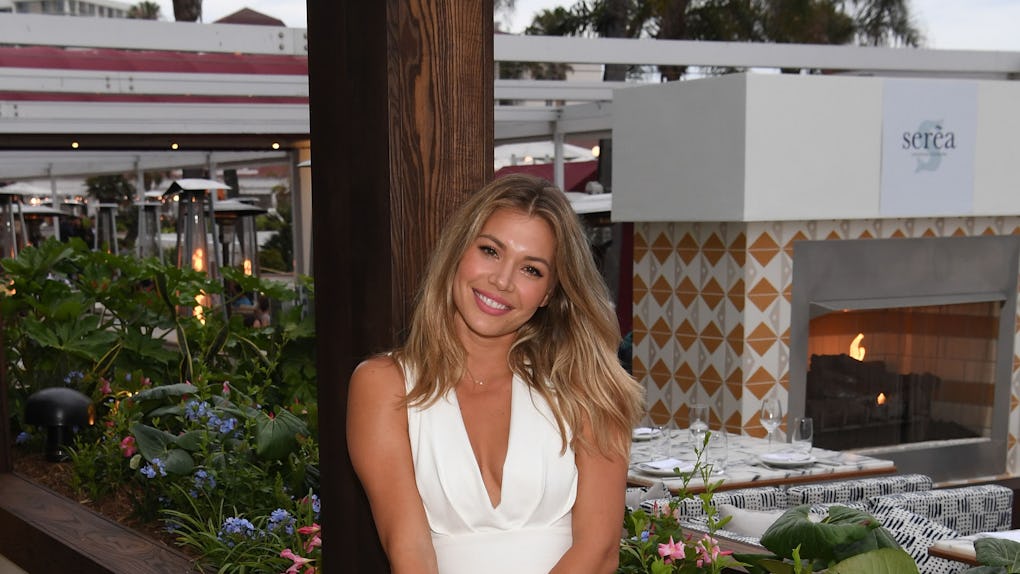 Denise Truscello/Getty Images Entertainment/Getty Images
Bachelor Nation's Krystal Nielson Is Pregnant With Her First Child
The Bachelor Nation news never ends! On Nov. 11, Bachelor in Paradise star Krystal Nielson revealed she's pregnant with her first child, and her announcement couldn't have been cuter. To share the big news, she posted a YouTube video on her channel that documents all the big moments in her new journey so far.
The video, which is titled "A New Chapter," opens with a clip dated Aug. 9, 2020. In the clip, Krystal looks somber as she says, "That would be so bananas if I was pregnant." As viewers soon find out, she's recording herself while waiting for the results of a pregnancy test to appear. The video shows her pacing in the bathroom, talking through her emotions, and processing the idea of having a child. At one point she mutters "my whole life would change" in between deep breaths.
After about a minute, the video cuts to her crying before she holds up the test — reading "Pregnant" — to the camera. Upon seeing the results, the footage shows Krystal processing the news. At one point, she says "Oh my God, I have a baby inside of me." While she seemed scared at first, the following clip of her lying in bed with boyfriend Miles Bowles shows she's ready for this next major milestone.
Krystal and Miles — who went public with their relationship a month prior to the pregnancy news — seem comfortable and relaxed post-test, as Krystal tells the camera, "I don't really feel too scared because I just feel like this will line up. I just feel excited for how it's all gonna happen."
Next seen is a clip of Krystal at almost 17 weeks pregnant, eagerly showing her growing bump and talking about their upcoming pregnancy photoshoot. The video concludes with footage of the couple on the beach during the shoot, looking adorable while laughing in the waves and showcasing her belly.
This exciting news comes not too long after Krystal split from fellow Bachelor in Paradise alum Chris Randone. Chris and Krystal met on Paradise Season 5, which is when they fell in love. A year later, they had an on-screen wedding during Season 6 of BIP. In Feb. 2020, eight months after their wedding aired, the couple announced their separation; in August, Krystal confirmed they were divorcing.
Fans who are surprised by this big news are not alone. Tons of Bachelor Nation alums shared their shock and well wishes on Krystal's Instagram announcing her pregnancy.
"Ahhhhhh omg I'm so excited for you my love!!!! Congrats 😭💓🙌🏼," Angela Amezcua commented.
Raven Gates added: "Oh my gosh!! Congrats!!!!!!!!!"
Considering the way Krystal revealed her baby news, fans can expect to see more updates on her social media in the coming months.