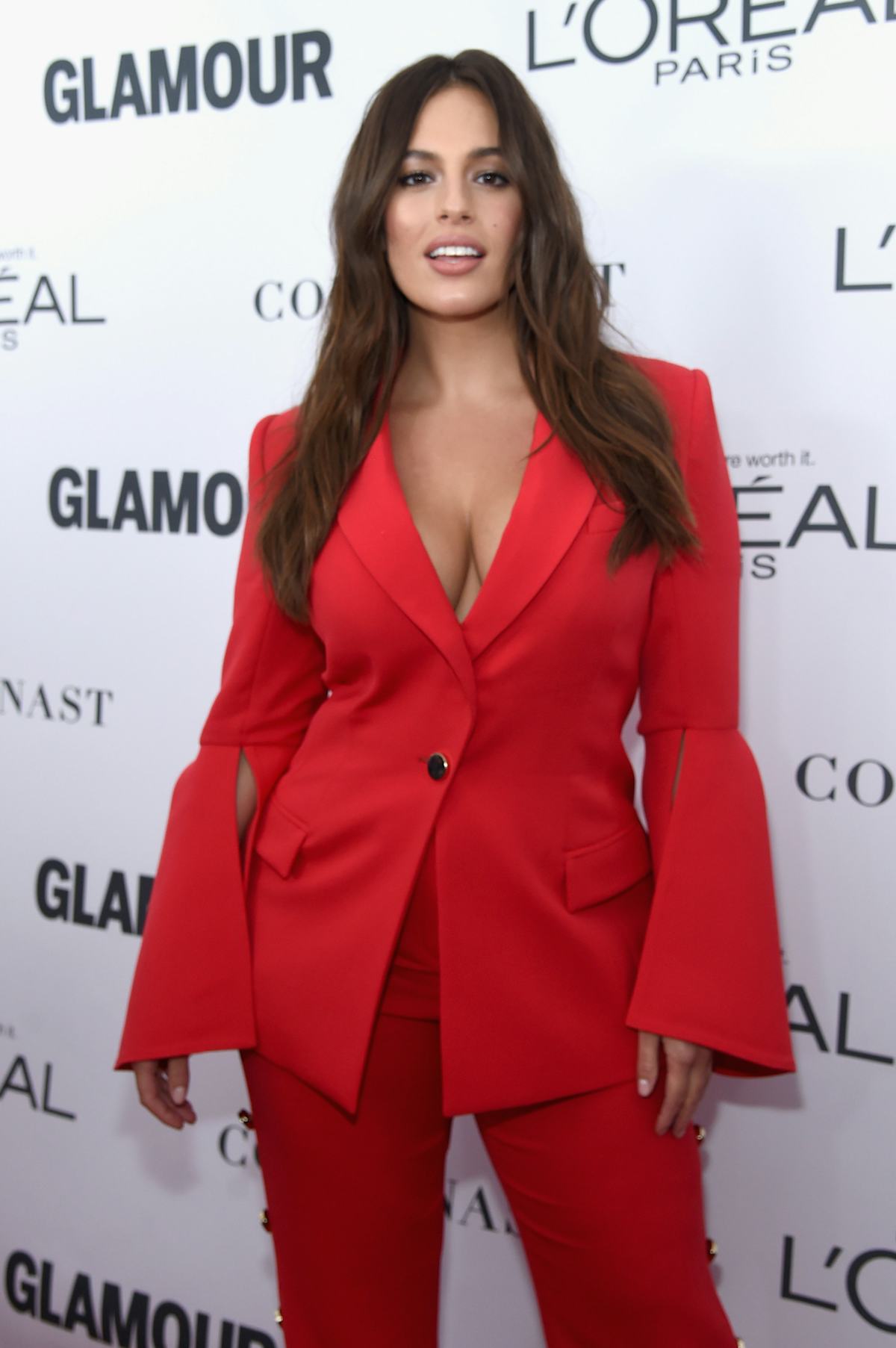 Ashley Graham Is The First Curvy Woman In 19 Years To Earn This Major Beauty Contract
Jamie McCarthy/Getty Images Entertainment/Getty Images
Although slower than desirable, it's undeniable that fashion brands are increasingly including curvy women in their campaigns. The beauty industry, however, is a whole other story, which is why Ashley Graham's Revlon campaign is so monumental. Alongside fellow Revlon newcomers Raquel Zimmermann, Imaan Hammam, and Adwoah Aboah, the model will be joining Revlon vets Achok Majak and Rina Fukushi to star in the brand's newest "Live Boldly" campaign. I've got to admit, it's incredibly inspiring, not to mention gorgeous, and is certainly a huge step forward for the beauty industry.
While 2017 was undoubtedly a watershed year for beauty in terms of representation and inclusivity within the product sphere (thanks to Fenty, brands are finally realizing the importance of creating products for all women on a wide scale), representation and inclusivity within the advertising sector was still very much lacking. To put it into perspective, the last time Revlon cast a curvy model in one of their campaigns was in 1999, when they tapped Emme as a spokeswoman. That was a whopping 19 years ago!
While other brands have certainly represented women of all types within their imagery (Glossier released a gorgeous campaign starring Paloma Elsesser; Milk Makeup consistently rolls out photos championing diversity of all types; and Wet 'n' Wild's #BreakingBeauty campaign featured curvy model Brianna Marquez), they are the exception. Inclusivity seems to be woven into their brand's DNA. Brands like Revlon, on the other hand, which has been around for 86 years, were conceptualized during a time where brands stuck to a very strict, very exclusive idea of what beauty is. (Of course, we now know that that idea is total BS.)
Which is even more of a reason to celebrate, jump for joy, and applaud that Graham was cast in the new campaign. Should this have happened way sooner? Yes. But progress is progress and I, for one, am hoping it will serve as a catalyst for other major classic cosmetics brands to follow suit. In an interview with WWD, Graham expressed her excitement about her new beauty contract and acknowledged how big of a deal it is.
Historically, curvy girls are not given beauty contacts. It's kind of groundbreaking, because in my generation of models, this hasn't happened yet. This is one of those moments where I'm over the moon, I cried a little.
In the main campaign image, Graham and her fellow stars are dressed metallic gold and jewel tone dresses, looking like the line of confident, empowered, and strong women that they are. According to Revlon, their Live Boldly campaign, for which Gal Gadot is also a face, "is designed to inspire women to express themselves with passion, optimism, strength and style." With this in mind, I think they nailed their casting.
Graham has been a longtime advocate for the body positivity movement and has continuously proven that curvy women deserve visibility within fashion (and now beauty!) just as much as any other woman. Fans took to Graham's Instagram announcement of the partnership to express their joy.
In November, Graham became the first curvy model to ever walk for Michael Kors, and in 2016 became the first curvy model to ever appear on the cover of Sports Illustrated. And now, she's become the first curvy woman to snag — no, earn — a contract with Revlon in 19 years.
Graham told WWD that makeup has no size, and she's spot on in that assessment.
"You've been slowly seeing [curvy] models pop up in makeup campaigns, but you haven't heard of any actually signing contracts, and I think it's because [companies] just want to get their feet wet. It's like, 'Hmmm, let's try this bold curvy thing now and see if it's real or see if it's a trend.' The average American woman is a size 14 and if you ask me, lipstick does not have a size.
I just can't wait to see what she'll do next.