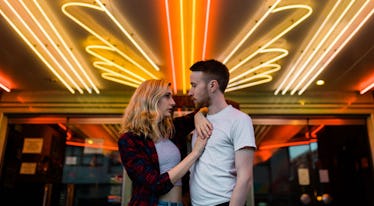 4 Signs Your Break Is Going To Turn Into A Real Breakup, So Think Twice
There's something palpably final about deciding to break up. Even if you end up eventually getting back together, in the moment it usually feels like you've reached the end of a relationship for good. However, "taking a break" can make knowing where you stand with someone super unclear. This is often why so many people find themselves wondering — are you breaking up if you're "on a break"?
The truth of the matter is that it totally depends. I think we can all likely think of situations where couples have decided to press pause on their relationship for whatever reason and realized in the process that they are totally meant to be together. I can also think of some examples when taking a break was really just a euphemism for breaking up without having to feel the full weight of permanently parting ways. I spoke with NYC relationship expert Susan Winter to get her take on what it really means to "take a break" and if temporarily separating actually has any benefits.
"Taking a break means there's a problem in the relationship," Winter tells Elite Daily. "Breaks tend to occur when both parties have come to a stalemate. One partner may be rethinking the relationship entirely, or they may need time alone to manage an internal issue that's impacting the partnership."
So, how do you know if you're headed toward a full-on split? Well, according to Winter, the following signs could spell trouble.