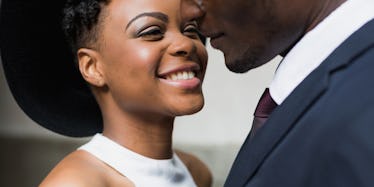 5 Strategies To Cope With Your Mental Health Changes After You Walk Down The Aisle
Getting married is a major life milestone that is sure to impact your mental state. With monumental moments such as a proposal, wedding preparations, and seeing loved ones gather for your special day, emotional turbulences ranging from the highest of highs to the lowest of lows (realizing the wedding and "excitement" is over) can influence and shape your mental health after getting married.
While I myself have never been married, it certainly seems like the build-up to a wedding is all-around a highlight for a couple. Both receive congratulations from friends and family, accumulate a hell of a lot of social media likes on a proposal announcement (thus activating "rewards systems" in your brain by releasing the chemical dopamine), and excitedly pick out wedding registries, ceremony and party venues, and a photographer. It seems to be a whirlwind of complete bliss — which means some people find that re-adjusting to "normal" life after the wedding can be tough.
To get a gist of how your mental health can vary after getting married, I spoke to psychotherapist and author Jeffrey B. Rubin Ph.D and licensed professional counselor Nicole Richardson. Here's what they had to say about how marriage can affect your mental health.