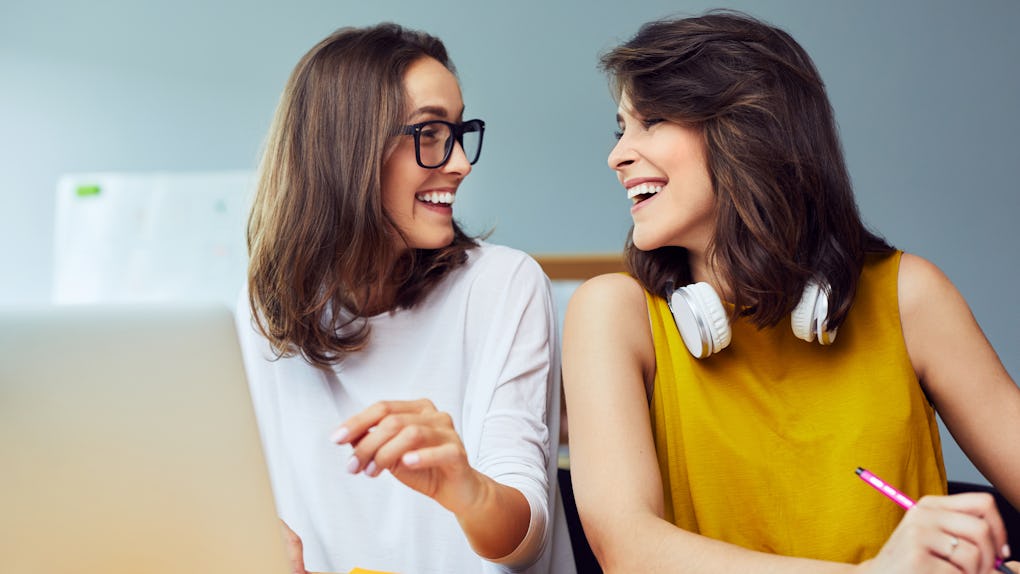 baranq/Shutterstock
9 Things You Should Thank Your Best Friend At Work For RN
Payday and bagel Fridays are great and all, but the best work perk you can have in the office is a work wife. Out of all the jobs I've had since college, the one thing I take away from each one of them is the friends I make. Of course, there's a huge difference between just an office friendship and someone who you consider your work wife. A work wife is likely a friendship that's meant to last forever, and there are things you should thank your best friend at work for, because you don't know what you would do without her on the daily.
Even if you have your dream job in the chillest office in the world, it still wouldn't be perfect without someone to take on each day with. Your bestie in the office is the person you grab coffee and lunch with. They're the first person you talk to about the latest office gossip. They might even be the only person you see in the real world, because you make plans outside of the nine to five work week.
Now is the time to let your work wife know just how much you care by grabbing her go-to coffee order or sending her a quick text. Then, tell her "thank you" for each one of these nine reasons why she is the greatest work wife of all time.