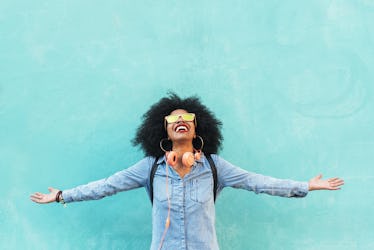 9 Things You Should Do Alone In College Before Graduating, For The Ultimate Sendoff
When your head was buried in the books during those late-night study sessions, you likely thought graduation day would never come. But now, it'll be here before you know it. You're looking forward to wearing that cap and gown and receiving your diploma, but before you do, you want to make sure you're ready to take that big step into adulthood. You've spent a lot of your time in college studying, getting involved in extracurriculars, and bonding with your friends, but there are still some things to do alone in college before graduating.
You know by now that college is all about discovery. You may have tried activities you never thought you'd fall in love with, established what career path is the right one for you, and discovered you like living with one roommate much better than three. The whole experience is a journey of discovering your passions, likes, and dislikes before heading out into the "real world."
That's why I love doing things solo. When you're alone, you have time to really focus on what you (and only you) want to do. You also learn so much more about yourself in the process. So, before you toss your graduation cap in the air, you need to add these nine things to your college agenda ASAP.