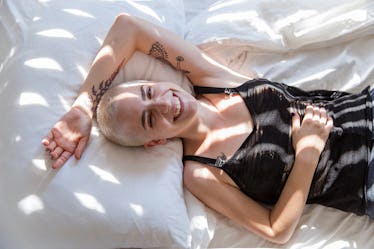 Avoid These 9 Little Things As Much As You Can If You Want To Feel Happier
Abraham Lincoln is famous for saying, "Folks are usually about as happy as they make their minds up to be." While this isn't entirely accurate (taking into account things like chemical imbalances, and circumstantial events that occur in people's lives), this sentiment does ring pretty true: There are things you can do to increase happiness, and similarly, there are just as many things to avoid if you want to be happy. True contentment, I think, is found somewhere in the middle of doing both of these things.
Some of the most addictive, euphoric parts of life can also be the most toxic. On another level, some of the simplest changes can yield the greatest return in life satisfaction. You can't control the chemical composition of your brain, and no one expects you to. But there are plenty of parts of your life that are totally within your control, which you can tune to drive your highest contentment.
Happiness is all about momentum. If you repeatedly move toward decisions and acts that make you happy, then you'll do it more and more frequently, recognizing the benefits that you reap by making the right decisions. This year, take a page out of Lincoln's book, and decide to be just a few degrees happier than you've been before. Here are nine things to avoid in your quest for greater happiness.