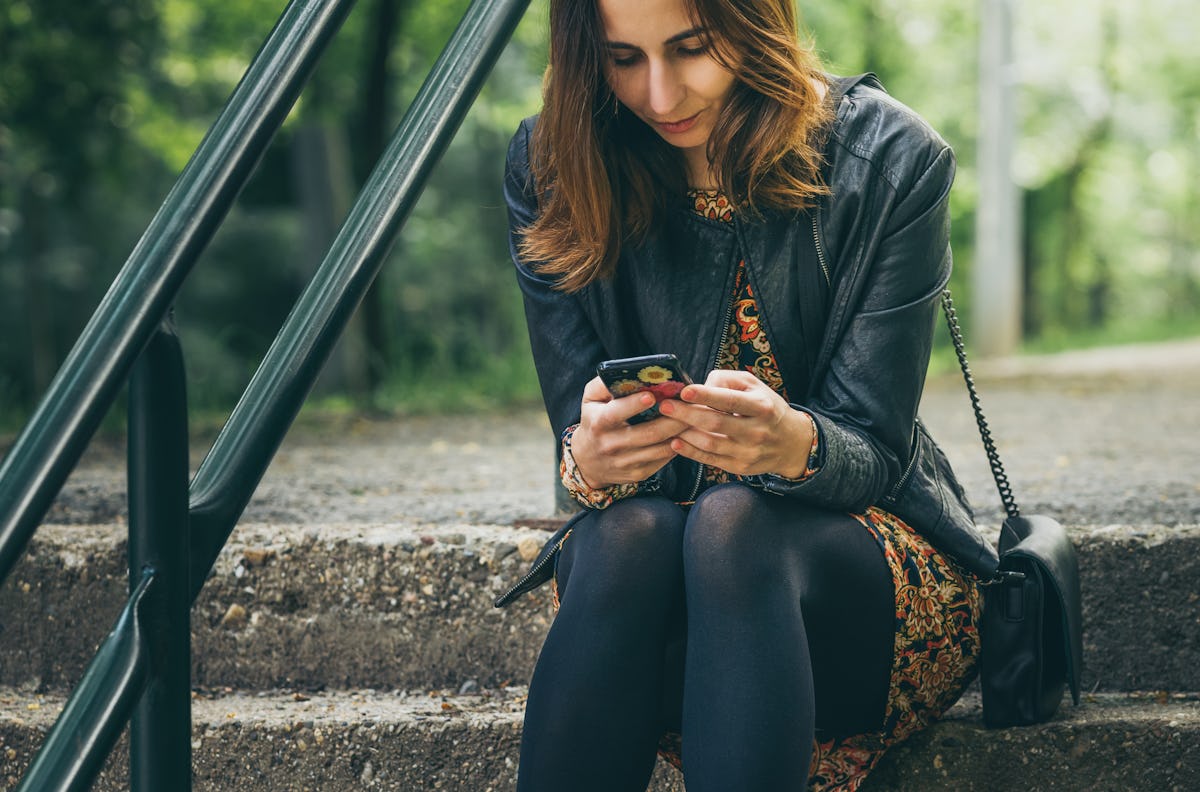 9 Signals You Can Spot From Texting That Your Crush Is About To Ghost
Shutterstock
Dating can be really tricky — everyone is sending out different signals, and it can be a challenge to figure out what people mean. If you've been texting your crush recently, you might be trying to figure out what their intentions are. It's totally normal to analyze the meaning of texts (I've spent literal years on it, and I have no regrets). You may feel like your crush is pulling away, and if so, you may be looking for signals that your crush is about to ghost. Look no further — I've compiled a list of clues right here that will help you navigate the terrifying world of texting your crush.
There's a lot of information to be gained from how someone texts, but there's also a lot you still might not know, even after a text. Signals are just that — signals. They're not definite, and they don't tell you for sure that your crush is looking to ghost. Only you know the exact dynamic of the flirtation, so if your crush is putting off signals they're about to ghost but you feel sure they're sticking around, you don't have to panic. There are just hints that can be helpful to keep in mind when sailing the dating seas.
Read on to find nine hints that your crush may be about to ghost.