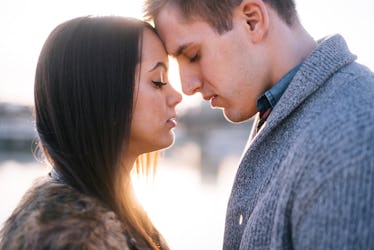 9 Matchmakers Reveal The Areas Of Compatibility That Make A Perfect Match
Despite the staggering number of dating apps and platforms that have come on to the scene in recent years, meeting someone we could see ourselves ending up with still feels like one of the most difficult things ever. Some chalk it up to option anxiety, while most of us swear the issue is that there simply aren't enough options. But either way, sometimes the best course of action is handing things over to the professionals. If you've ever wondered what matchmakers look for when setting people up, then you definitely aren't alone. I can't be the only one that binge-watched Millionaire Matchmaker and thought, "Wow, Patti Stanger def knows what's up." And if you have better things to do than binge-watch TV shows on Bravo, then let's just say that being in charge of someone's love life is no small feat.
But naturally, every matchmaker has a slightly different approach when it comes to finding the "ideal" match to set a client up with. To find out the most important elements of making a successful match, I spoke with some of the best matchmakers in the business. Because sometimes, you just need a professional to spell things out for you.